Spate of street robberies in West Jesmond
Police are appealing for witnesses after three consecutive street robberies in West Jesmond.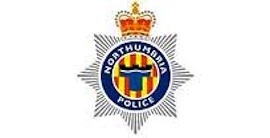 At around 3am on Sunday 30th October, three men – one aged 55 and two aged 19 – were viciously attacked and had property stolen in separate incidents by two men in their early 20s.
All three victims were walking separately along Forsyth Road in Jesmond when they were approached by two men in dark clothing and assaulted. The men have all suffered facial bruising and other facial injuries.
Police are also investigating a fourth robbery in Jesmond. At 3am on Saturday 29th October, a 19-year-old man was approached by a man at Brandling Park who punched him in the face and stole a mobile phone and a sum of money.
DS Neil Whitehead said: "At this stage we're keeping an open mind about whether the robbery on Saturday morning is linked to the other three which happened the following day.
"On each occasion men have been assaulted and had items stolen. Thankfully none of the victims have been seriously injured, however, it's extremely distressing for them and there's no place for such violent behaviour like this."
The two attackers are described as being white males, each in their early 20s. One of the men is believed to be around 6ft tall, of stocky build with dark stubble and a shaved head. He was said to be wearing a dark tracksuit top with a hood and dark trousers. The second man is approximately 5ft 9inchs with short shaved blonde hair and dark stubble. It is alleged he was wearing a Russia-style hat which covered his ears and also wore dark clothing. Both assailants spoke with local accents.
DS Neil Whitehead went on to say: ""We're carrying out a number of enquiries into each robbery in an effort to trace those responsible. Anyone who witnessed the offences or has information about who is responsible should get in touch as soon as possible.
"It's unusual for there to be a number of incidents such as this in such a short space of time and I'd like to remind people to be aware of their personal safety and report anything suspicious to police so we can investigate."
The police urge anyone with any information or anyone who may have been in the area at the time to contact officers on 03456 043 043 ext 69191 or call independent charity Crimestoppers anonymously on 0800 555 111.