North Jesmond ward meeting – replay!
Bike thefts, grant applications, students and Metro station refurbs were among the items on the agenda at this week's North Jesmond ward committee meeting, hosted at St Hilda's on Thornleigh Road on Wednesday 15th March.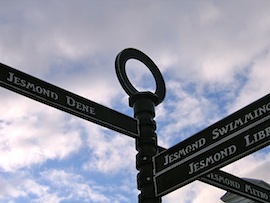 But if you couldn't make it in person, fear not – Bob Cooper, Katrina Stevenson and a couple of smartphones were there, live-blogging all the action for you.
Just click below to replay the debate as it happened: