Athletes in Paris: music with local flavour
Athletes in Paris are neither athletes… nor are they from Paris. Rather, they are musicians who hail originally from Sunderland, but are now based in Newcastle, including three who live in Jesmond.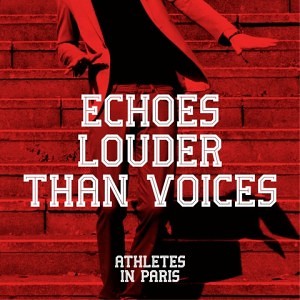 More precisely, they are lead singer Matt Robson, percussionist Mark 'Mooch' Richardson, guitarist Joakim Kristiansen, bassist Chris Blair and drummer Ross Lambert.
Athletes in Paris – also the name of a band in which Robson's father played – have been composing and playing music together for the last two years. Robson writes all the lyrics, which are mainly about love, relationships, break-ups, sex, anxiety and also depression. "We cope with our experiences in our songs," he says.
The songs of Newcastle-born musician Sting are a great inspiration for the band, Athletes in Paris told JesmondLocal. "Music is a mixture of thinking and feeling," says Richardson. Athletes in Paris members told us they also find inspiration in the music of John Mayer, Oasis and The Beatles. One of their favourite bands is Friendly Fires, which has influenced their music to a great extent.
They describe their own music as a mix of indie-pop, up-beat and energetic folky/dance.
Although three of them have a degree in music, they are part-time musicians and have full-time jobs. "I would say that our life consists of 50% job, 25% music, and 25% life," says Robson. Richardson adds: "Well, actually, 50% job, 50% music, and 25% life!"
The band have been signed by an independent music company in London and have already released two singles and three free downloads. Their new single, "Echoes Louder Than Voices", will be released on March 19th.
"We are working on an album and we'll be on tour this September/October", they told JesmondLocal. Aside from performing in gigs in London, Brighton, Newcastle and the north east, they were also guests on Tom Robinson's show on BBC Radio 6. "We uploaded our songs on the BBC Introducing website and the local BBC radio station played our songs. Tom Robinson was enthused and invited us for a live session," says Richardson. "The music business is a tough nut to crack. Yyou have to have contacts and invest a lot when you want to become someone." For their song "No Bridge, No Crossing Allowed" they had a sax player who was touring with Boy George, they told JesmondLocal.
Athletes in Paris's next gig will be on this evening (March 15th) at The Bridge Hotel in Newcastle.
Click below to hear some of their music, including the new single: