Caledonian Hotel to host evening of wine tasting
Online wine and spirits club Premium Cellars will launch in Jesmond tomorrow (22nd June) with an evening at Jesmond's Caledonian Hotel.
Guests will be invited to sample wines and spirits from around the world while receiving expert advice from wine connoisseurs.
Based in the north east of England, Premium Cellars says it has negotiated contracts with small producers to sell quality wine at reasonable prices. The company initially focused on the country of Georgia, which it describes as having gained a reputation for quality wine.
Managing director Paul Crulley says: "When my partner, Bob Ashton, and I decided on this venture, we wanted to give to the public something different and with undeniable calibre. The Georgian discovery allowed us to do just that."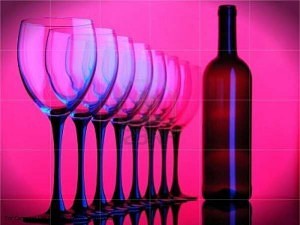 Following Friday's launch events, Premium Cellars will be hosting tasting evenings in private homes. The company says it wants customers to sample wines in a relaxed environment with no retail pressure. Customers can also order wines online.
Tomorrow evening's tasting begins at 7pm and costs £10 per person. It is for over 18s only.
To register or for more details, email info@premiumcellars.co.uk