JESMOND TO PAY RESPECTS FOR WORLD AIDS DAY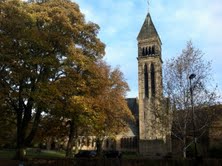 Every year, 1st December sees the manic start of the Christmas countdown. Less well known is that it's also International World AIDS Day.
AIDS (Acquired Immune Deficiency Syndrome), and the virus which causes it, HIV, are often stereotypically associated with specific groups of people. However, the infection is more common in the UK today than some might expect. An estimated 34 million people suffer worldwide, with roughly 100,000 here in Britain.
HIV slowly attacks the immune system, making it increasingly difficult to fight off other dangerous illnesses. Sadly, there is no vaccine and no cure, and the virus caused over 25 million deaths worldwide between 1981 and 2007.
Doctors and researchers suspect that a frightening proportion of people with the HIV virus are  totally unaware that they've even contracted it.
For this reason, raising awareness is hugely important. Recent advances in technology mean you can be tested by giving a small saliva sample, and results can be returned as soon as within 20 minutes.
This evening, St George's Church at the end of Osborne Road is holding a service of reflection, in which victims of HIV and AIDS will be prayed for and remembered.
The service will start at 6:30pm and is planned to last for approximately half an hour. There will be opportunities to light candles to pray for specific people as well as chants and readings from student groups. All are welcome to attend.
To learn more about HIV and AIDS, have a look at the International World AIDS Day official website, where you will find facts and figures, as well as interactive quizzes.