Council Cuts Endanger Jesmond Library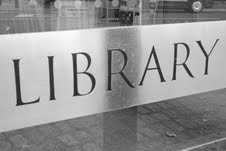 A public meeting will take place tomorrow, Tuesday 4th December, at St George's Church Hall to discuss the future of Jesmond Library, as the council's proposed budget cuts threaten its funding.
The meeting will begin at 7pm and is open to all residents.
Newcastle City Council recently announced massive spending reductions which will affect the region for many years to come. Having previously said that £96m would need to be dropped from the budget over the next 3 years, the authority has been forced to take drastic steps, including the possible closure of Jesmond Library.
Cuts also include reductions in funding for children's play centres, museums losing all subsidies by 2016 and the council forcing redundancy on up to 1,300 members of staff.
The announcement that Jesmond's will be one of the 10 libraries likely to be closed by the authority has been met with anger by locals and their representatives. North Jesmond Lib Dem councillor Peter Andras told JesmondLocal that he had not been informed about the decision beforehand.
He said: "The information on the library has been dripping out. Many details are still unclear, making discussion [with the Council] very difficult."
Although the announcement is only a budget proposal, there appear to be no other options for Jesmond Library and its counterparts across the city. Newcastle City Library, run under a PFI arrangement, will remain open.
Cllr Andras added there are hopes the library may be saved through a similar initiative to that which saved Jesmond Pool from closure twenty years ago. The pool has been independently run by Jesmond Community Leisure since 1992, and the council has been in talks with the group before about the possibility of it running events to support the library. These talks are currently suspended and the future of the plans uncertain.
Council leader, Labour's Nick Forbes, has blamed central government for the high level of cuts being made. Quoted in the Evening Chronicle, he said:  "The Government has cut Local Government Revenue Formula Grant funding by an average of 28% during the four years of the Comprehensive Spending Review, but changes to the formula mean this cut is nearer 40% for Newcastle."
He also claims that the cuts average out at £144 per person in Newcastle, comparing it to cuts at South East Councils that work out at only £25 per head. The figures are based on a recent study by Newcastle City Council, which looked at the various income streams of councils across the country.
Cllr Forbes promised that he would write to chancellor George Osborne and other members of the coalition government to highlight the supposed inequality.
You can follow Tuesday's meeting about the future of Jesmond Library on JesmondLocal, with our live blog and subsequent report. Join us from 7pm.