#HousingHorror: Birmingham students form housing co-operative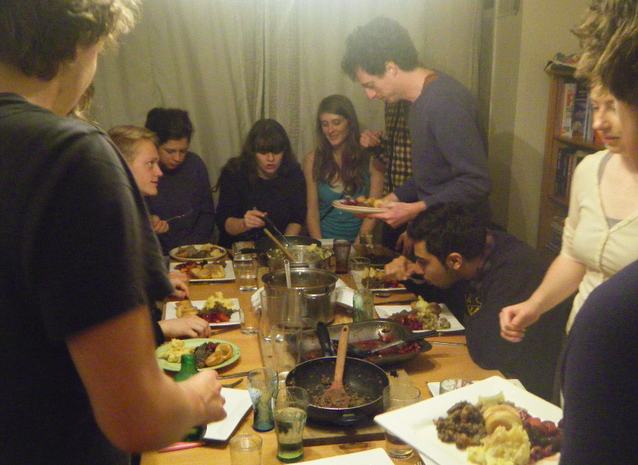 As part of our #HousingHorror week, JesmondLocal has been highlighting the issues some students have with letting agencies and landlords. In the course of our investigation, we discovered a youthful scheme in Birmingham that tries to circumvent landlords and letting agents by forming a co-operative. Chames Zaimeche, a first year student at the University of Birmingham, and a member of Birmingham Students Housing Cooperative, writes a guest post for JesmondLocal about how housing co-operatives can put a stop to landlord horrors.
Just one of the many examples of students being taken advantage of by dodgy landlords,  Michaela Christofi, a graduate from the University of Birmingham, found her property neglected by her landlord. "When our cellar was flooded with more than a foot of water in Autumn, we asked our landlord to sort it out," Christofi begins. "After his visit, he reassured us 'It's all sorted out now' – we found out after returning from Christmas that 'sorted' meant locking the door down and pretending there wasn't a festering lake underneath the house. No attempt was made at resolving the problem at all." Cases like these lead to extreme damp, which is not only illegal but can cause severe respiratory problems.
However the problem of spiraling costs and bad conditions is much wider in scope than the failing of a few rogue landlords who prey upon the naivety and lack of experience students possess. The fundamental problem rests within the market itself, landlords renting out properties need to make profit on their properties and often the  lengths they'll go to in order to maximize those profits, which in turn means it is to their benefit to work against the welfare and financial well being of students.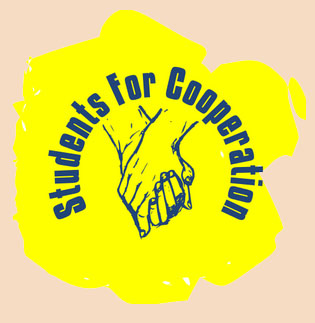 Housing co-operatives, properties owned by the students that live in them, cut through this student housing dystopia by changing the ground rules the student housing market is based upon. They are set up as non-profit businesses owned by the residents and the intention is to remove the excess profits that landlords take from the equation making properties cheaper. Students putting themselves in control of their houses gives a number of benefits – you can paint the walls, have a cat and landlords don't appear in your kitchen unannounced.
In Birmingham a group of friends and I have been involved in a in setting up the first student-specific housing co-op in the UK and since their initial meeting in November have secured £500k from Co-op and Community Finance to purchase two five-bedroom houses in Selly Oak. The rent will be cheaper than average and we will have a much higher quality of housing as we will be able to make long term decisions on appliances and fittings, unlike investor landlords who refit houses from top to bottom every few years at minimum cost. Alice Swift, the University of Birmingham's Ethical & Environment Officer and a member of the housing co-op group, is keen to move in to the properties once they are bought (which should be in time for the next academic year).
"I'm keen to install energy saving solutions like insulation and draught excluders; landlords often don't care about our huge energy bills and freezing houses as they're not the ones paying the bills," she explains. "I just want to be warm in the winter without worrying about the cost and my contribution to climate change." The business plan allows for contractors so we won't have to be in charge of repairs, accounts or making sure that building work like that mentioned by Alice is carried out to a high standard.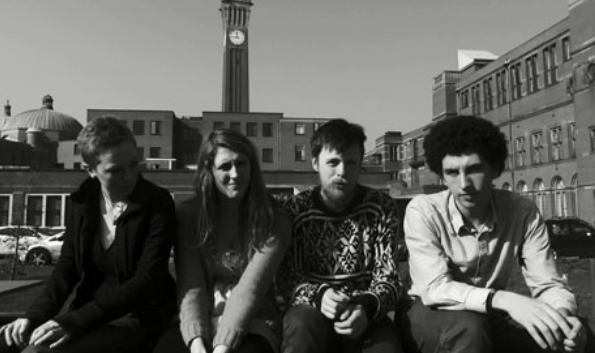 Rent on student properties is increasing at double the rate of inflation and properties in student areas often outprice other areas of the cities they are in, even though the quality is often worse. As a result Students For Cooperation, a national body tasked with helping new cooperatives secure finance and start their businesses, is being set up by students keen on spreading co-operative ideas. Sean Farmelo, a student involved in the Birmingham Student Housing Cooperative, and also a bicycle maintenance cooperative at the university, would like to see co-operatives challenging the traditional landlord dominance of student housing markets and also providing other services like food and cheaper energy. "You need to be quite dedicated if you haven't done this before. So once it is up and running Students For Cooperation hopes to provide the necessary training and support that students need to make student cooperatives a reality."
The plans being developed in Birmingham are transferable and given the correct conditions could undercut landlords operating in most markets and after the mortgages are paid off on the properties rents will drop even lower, Co-ops also have the added benefits of creating real communities around housing and educating students on different business models. In North America tens of thousands of students live cooperatively.  In the UK the cooperative industry is growing swiftly and is currently a £35 billion market. While students haven't made an impact yet, starting up co-operatives to prevent housing horrors could make a really positive change for many students up and down the country.
• For more information follow Students for Cooperation on Twitter or like their Facebook page.
Later today we're hosting a live Q&A discussion session on student housing. Join us at 11:30am when we'll be talking to experts about all aspects of the student housing experience. You can ask the panel questions through our site from 11:30am, or email us at editor@jesmondlocal.com, send us a message on Facebook, or tweet us your experiences @JesmondLocal, using the #HousingHorror hashtag.