#HousingHorror: Burgled and boarded up?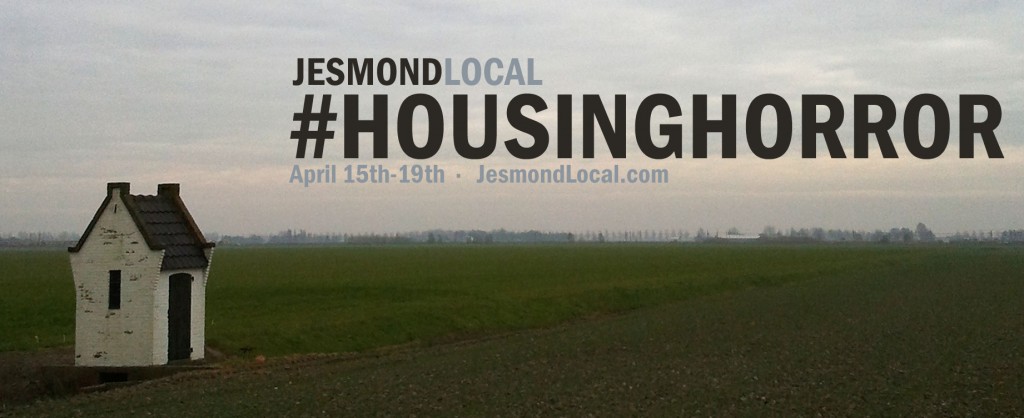 This week JesmondLocal have been slowly unearthing a whole hoard of horror stories in the streets of Jesmond. Unannounced house viewings, elaborate stories, and temper tantrums have all been reported by you.
Student Elizabeth Green got in touch with another disturbing story and today JesmondLocal asks how far is too far for letting agents when the safety of its tenants is compromised?
The start of Green's story isn't unusual in the realms of student living. Rightly or wrongly, it seems that students have resigned themselves to a tenancy of enduring maintenance problems, and the rows with their letting agencies about them. "We've had several problems including mould and damp, which they refused to do anything about," Green reports, "the front door being broken and unable to get out of it for days, refusing to fix the burglar alarm sensors unless we paid for it, coming in for viewings unannounced and other general maintenance problems which have all taken weeks to fix."
Rather more seriously, though, Green tells JesmondLocal of what happened with Jesmond-based letting agency Pat Robson in the weeks after she was burgled back in February.
"As we moved in, Pat Robson gave us an emergency number, and led us to believe that this was in use whenever the office was shut, making them always contactable. However on the 10th February (the night of the burglary) I was asked by the police to ring this emergency number so that they could get permission for a new door to be fixed. No one answered this number [and] the police encouraged me to keep ringing, which I did a total of 18 times and [left] a message. Unfortunately since there was no answer and we couldn't afford a new door ourselves, it was left unfixed."

Not impressed, Green determined that she would have to wait until the following morning to speak to Pat Robson. But when she got through to them the next day, two members of staff were oblivious to what she'd experienced the night before.
"I requested a new door immediately but their maintenance man arrived the same day to tell us that the landlord was abroad and without his permission they couldn't fit a door! I asked for it at least to be boarded, to which they refused claiming, 'It isn't that big a hole.' I complained that this wasn't good enough and surely the landlord would have to give his permission for a new door as it is a necessary requirement."
Instead, Green was left with her old battered and broken-into door screwed back onto its hinges, a serious safety concern for anyone let alone a recent victim of burglary. Even 10 days after the incident, Green was left with the same old door in place despite having formally complained several times, two sets of tenants' parents getting involved and eventually a lawyer.
"Pat Robson just fobbed us off and refused to take any responsibility. They claimed that I only rang once on the night of the burglary, a bare-faced lie, and even with phone records in front of them they claimed that they only got one call but they ignored it because they 'don't answer the emergency phone after 8pm.' They also used emotional blackmail claiming that if my parents actually cared about me and my safety over the door then they would have taken responsibility for it and money wouldn't be an object."
In a statement, Pat Robson told JesmondLocal that they "offer an after hours emergency phone line for issues arising with our managed properties, which is answered until 9.30pm each evening. Unfortunately circumstances do not allow us to offer a 24hr emergency line."
Regarding the particular incident with Green, Philip Robson of the company said that "we took a phone call on the emergency number at approximately 10pm on Sunday 10th February. It was agreed with the person who phoned in the damage that the door could be temporarily secured until we would attend the following day and properly secure the door. This took place and a new UPVC back door and window were measured for and then placed on order. The new door and window were then fitted approximately 10 days after the incident, once they had been manufactured to size and delivered to us."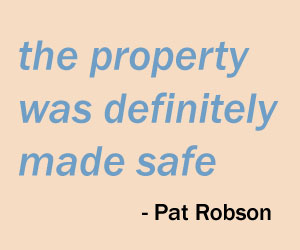 In the meantime "the back door and window were secured by being screwed shut and the property was definitely made safe. The current tenants parents had complained stating they wanted the tenants to be re-housed in hotels until the new back door had been fitted. They claimed that the door being screwed shut was a 'fire escape hazard'. We however advised them that the means of escape, as with nearly all properties of this kind, is down the stairs and out of the front door. We also informed them that their request to be re housed in a hotel, until the new back door was fitted, was unreasonable as the door had been secured and all of the other facilities in the property were working."
Pat Robson add that "as with all of the problems that arise with our managed properties we are here to help and aim to deal with things in a reasonable and timely manner."
Green thinks that her being a student was significant to the way she's been treated.
She claims that students are often treated as idiots by letting agents who "don't see us as a threat and know that we are only here for one year so don't have to keep us sweet."
Elizabeth's experience with her letting agent has been unfortunate, but is it atypical or representative of the norm? Get involved and get in touch with JesmondLocal. Comment below, email us at editor@jesmondlocal.com, send us a message on Facebook, or tweet us your experiences @JesmondLocal, using the #HousingHorror hashtag.
And don't forget – we're holding a live Q&A session from 11:30am on Friday April 19th. If you'd like to talk about your housing experiences with us, you can participate in our discussion with Ruth Gibson from the Newcastle University Student Advice Centre, Tessa Shepperson, a lawyer specialising in landlord rentals, and Bruce Haagensen of the National Landlords Association by logging onto JesmondLocal.com on Friday morning.