#HousingHorror: Our campaign for student rights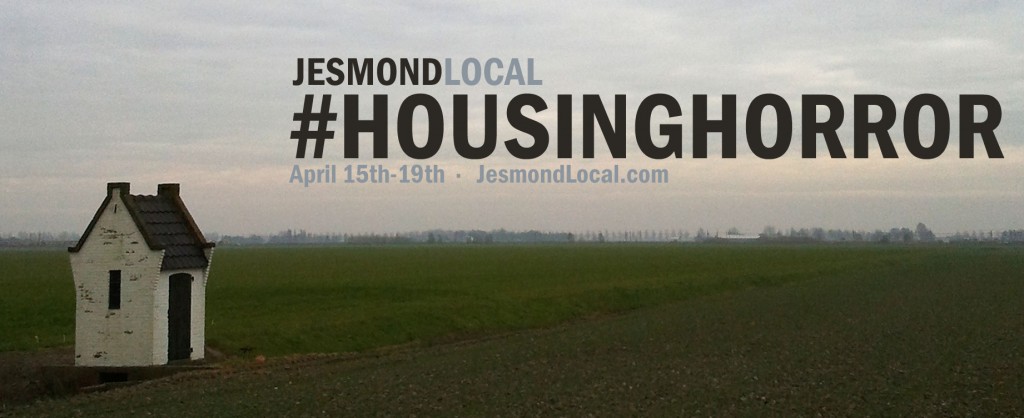 Next week, JesmondLocal will be devoting its coverage to a sector that is central to our local area: student housing. Jesmond is well-known as a hotbed for student life, and the number of letting agencies that have set up office on its streets is testament to the fact that this is a suburb of Newcastle which has a large student population.
Students are making their first tentative steps on the housing ladder through communal letting in shared housing, and the process seems to go wrong more regularly than for first-time or experienced home buyers.
Partly this is bad luck; partly it's miscommunication and a lack of knowledge on behalf of the students. Occasionally it may be letting agents being lax about their own regulations.
Starting on Monday April 15th we're spending the week looking at four case studies where things have gone wrong, one way or another. Using these studies as a base, we'll be exploring the student housing market, outlining your consumer rights, and explaining letting agents' practices in line with national regulations.
On Friday April 19th, we'll be hosting a live and interactive debate, open to you to ask questions and receive answers, on the whole topic. Giving advice and talking about student housing will be a lawyer specialising in property letting, representatives from local universities and letting agencies themselves, and the industry body to which many landlords sign up.
Naturally, we want to hear from you – with experiences, good and bad, about letting agents and student housing. Are you a student who has had difficulty with landlords or agencies? Are you a Jesmond resident living near student houses that are in disrepair, and are concerned about the effect it has on your property?
Let us know your thoughts. Email us at editor@jesmondlocal.com, send us a message on Facebook, or tweet us your experiences @JesmondLocal, using the #HousingHorror hashtag.