RGS students take on an improvised theatrical challenge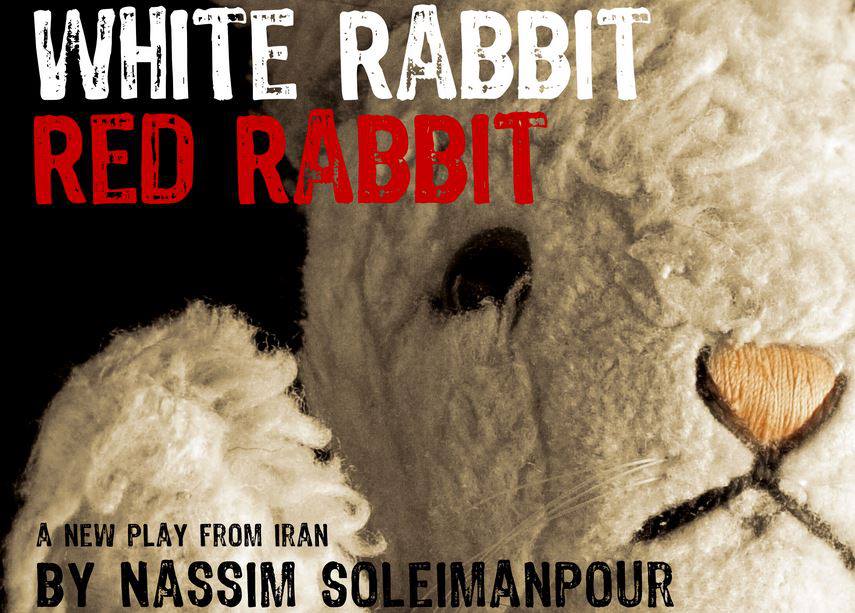 Two RGS students will be performing 'White Rabbit, Red Rabbit' by Nassim Soleimanpour, regarded as one of the trickiest and most experimental plays of modern times, this weekend.
In 2011, Soleimanpour, an Iranian native, has been acclaimed for his play, which is performed by a single person. With a central theme of obedience, the audience becomes part of the show. Though Soleimanpour wrote and created the play, his influence on the actors performing his play since its debut has been minimal. His guidelines are that there shall be no rehearsals, no set, no director and a different actor to perform the play each time. His instructions to the actors are even more sparse: do not see or read the play beforehand, and prepare an ostrich impersonation. All that is complicated enough for West End professionals, never mind school students.
Until recently, Soleimanpour had not seen his own play performed, denied a passport to see its worldwide performances because he did not undertake two years of compulsory national service in Iran – because he did not want to interrupt his theatre career. The play is an improvisation of a prepared script of Soleimanpour's story by an actor, emulating the feeling of isolation felt by Soleimanpour himself in his own country.
It is traditional that for every performance of the play, a front row seat is reserved for the playwright, though travel restrictions meant that until recently he was never able to take his seat. The strong visual image helps to reiterate his story and highlight his absence further to the audience.
Soleimanpour managed to buck this tradition following a recent visit to the doctors, where it was discovered he had an eye condition that invalidated him from national service; therefore he was able to obtain a passport and see his own play. Although today Soleimanpour is free to travel, the play continues with him absent at most performances, telling the story of his feelings at the time of writing. For audiences yet to witness the play, Soleimanpour hopes the emotions and feelings that will be experienced are as intense and similar to those experienced by him during his years trapped in Iran.
The play has been performed extensively since 2011 (including at Newcastle's Live Theatre, where Sarah Millican and Kevin Whatley took the sole role). However it has never been performed in a school until now. 18-year-old Aoife Kennan will be taking to the stage at RGS on Saturday June 29th at 10:45am and Ben Murphy, 17, will be doing the same on Monday July 1st at 7pm.
Murphy, who has performed improvisation before in front of a large school audience says his previous off-the-cuff experience "is a pale imitation of what I'm taking on with this play, because it's just me and I'm going to have to sustain it for so much longer, but I've always loved improvisation."
Murphy is also has the pressure of going second. He worries that he will suffer by comparison to Aoife Kennan, who will be attending the highly prestigious Royal Academy of Dramatic Art (RADA) after finishing sixth form. However Murphy is "really excited – I know it's going to be one of the hardest things I've ever done, but it's a fantastic opportunity and I'm so flattered to be chosen to do it." Not that he really knows what "it" is.
If you want to witness these talented teenagers perform Soleimanpour's play, contact Jill Graham, J.Graham@rgs.newcastle.sch.uk. Tickets are free and for over 16s only. 'White Rabbit, Red Rabbit' is part of Rattlebag, a miscellany of short pieces by all year groups. A celebration of dramatic performance in its every form. Comedy and tragedy in equal measure, mixed and matched in a way which will delight and surprise.