Jam Jar joins the popular socialising scene on Osborne Road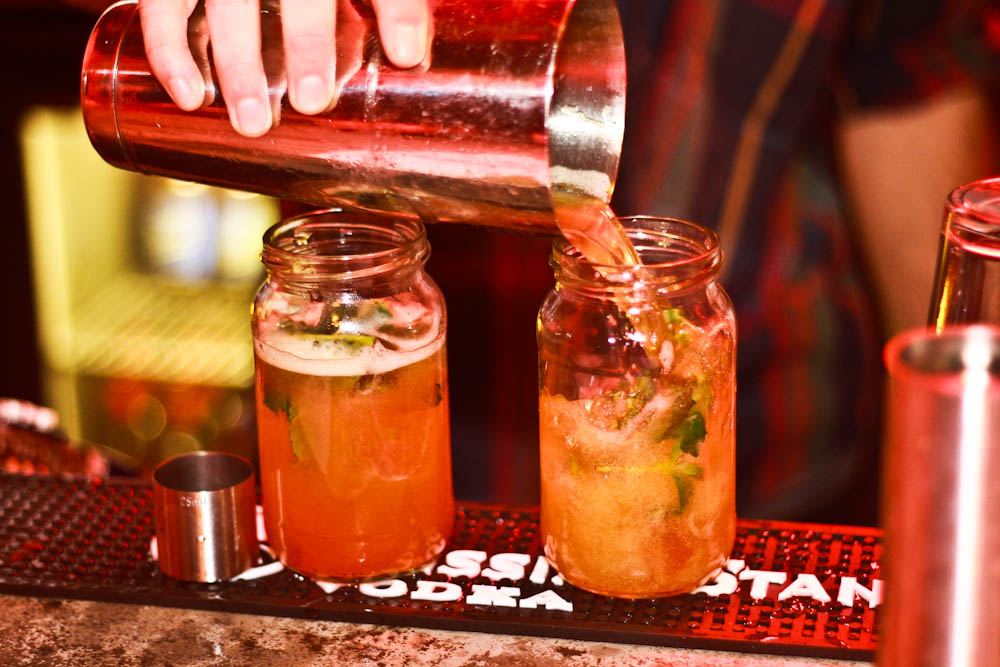 Jesmond's Osborne Road is already known for its nightlife, home to many booming bars and restaurants. The latest addition is Jam Jar, providing English and American comfort food in a friendly and relaxed atmosphere.
Northumbria University graduates Jonathan Edwards, Josh Rose and Robert Clarkson opened Jam Jar after studying real estate management together at university.
The menu offers breakfast, lunch and dinner, as well as a range of cakes, with all ingredients sourced within a 20-mile radius. A sneak peek of the menu includes traditional fish and chips, Mac 'n' cheese done properly, as well as a cocktails menu, all drinks being served in jam jars – thus the name.
Jam Jar was chosen for a reason: Josh Rose tells JesmondLocal that "the jam jar is a rustic English item that we felt would reflect the venue," which is both cosy and contemporary. The tables and chairs diners eat off and sit at were salvaged from a school in Gateshead, while some of the wood on the walls was once a part of Byker Bridge.
As Rose explains, "we took a lot of inspiration from The Trough in Manchester, as well as Shoreditch in London." A similar buzzy atmosphere to the most popular London eateries seems to be following Jam Jar. Since their opening two weeks ago, 100 people have already been turned away.
Jam Jar has stiff competition on Osborne Road, from The Cherry Tree's high-end modern British food to Pizza Express' traditional Italian that caters for all.
It also sits near Osbornes and Spy Bar, mainly catering to the dominating student population of Jesmond, never failing to be full on a weekend, and contributing to Newcastle's reputation for a booming nightlife scene; a positive trait for most students, if not necessarily for permanent residents.