Dene's Deli Celebrates its 25th Year in Style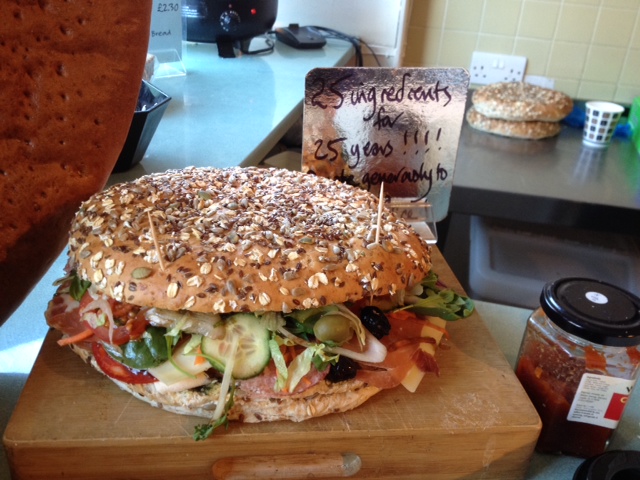 Dene's Deli has been celebrating its 25th birthday this week by offering customers free tasters, champagne and a number of other sandwich themed treats.
The deli, which has won several awards in the past for their creative and unique sandwich filling combinations, has been serving customers in the Jesmond area for the last 25 years and owner Gill Reeve wanted to celebrate the milestone.  As well as offering bubbly, the deli has been serving up tasters of the winner from their 'Silver Sandwich' competition which ran in the build up to the birthday week.  The winner, a chicken pesto sandwich named Hey Pesto! has been welcomed by those who have come in and has already been requested by hungry shoppers.  The deli has also created a shareable Mediterranean style stottie with 25 ingredients, including parma ham, three types of salami, chorizo
, tomato chutney and pesto, a portion of which can be tried when a donation is made to a motor neurone disease.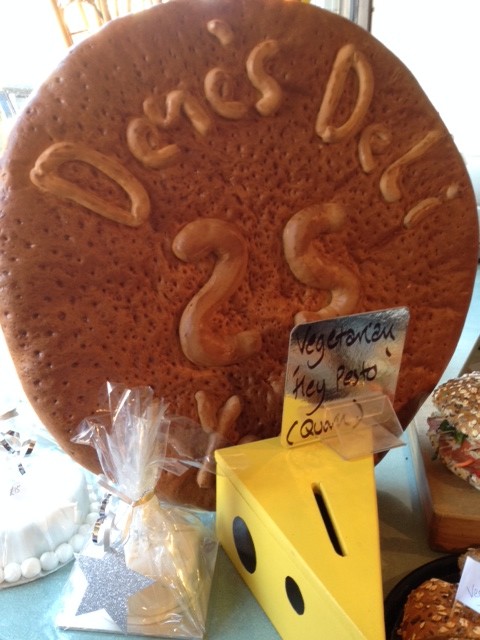 A Christmas cake and an impressive decorative dough (right) carry on the celebratory theme around the deli.  The deli is also gearing up for Christmas by running a competition to win a seasonal hamper – details of which can be seen on their twitter page, @denes_deli – and by serving up their annual festive sandwich, which this year was named Piggy in the Middle by Gill's son Oliver, and features pigs in blankets, roasted root vegetables, cranberry and stuffing.
Gill is pleased with how the week has gone, saying "we've had a lot of our old loyal followers come in, some of whom go right back to the beginning.  People just can't believe we've been here 25 years.  We've had lots of messages from old staff so everyone has been really supportive."
You can also enter for the chance to win a free hot drink or sandwich at Dene's Deli by following the JesmondLocal Twitter and Facebook accounts and sharing or retweeting our advent calendar campaign with the hashtag #JL25!