Jesmond's Clandestine Cake Club relaunches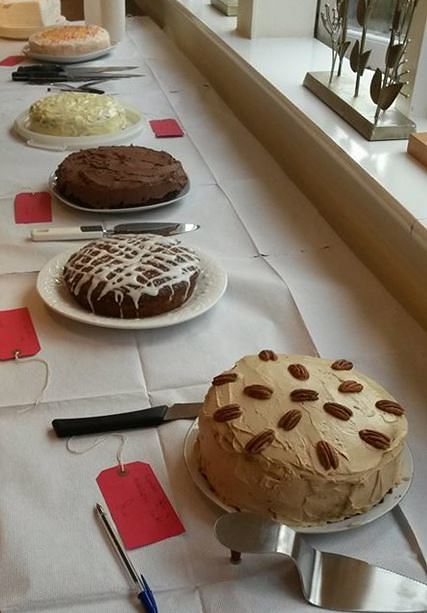 The Gosforth and Jesmond branch of an underground baking group met under the new leadership of Amy Watkins for the first time on April 20th.
The Clandestine Cake Club is an international society started by Lynn Hill five years ago in Leeds. Initially, the club started as secret gatherings in Hill's house. Five years later the club has spread not only all over England but also abroad.
The club works on a basis of surprise: the members bake to a theme only revealed a week or so before the meetings. Previous examples include boozy cakes, favourite cakes, Midsummer Madness, Secret Garden and Cocktail & Mocktail. This wide variety of baking themes provides members with ample opportunities to try out new recipes and get creative.
The most important rule of the club is 'The cake only rule'. The club prides itself on the social aspect of sitting down to discuss and, most importantly, share cake. As such the club is not competitive with people of varying skills sharing recipes and cake.
Currently there are 61 members of the Gosforth and Jesmond Clandestine Cake Club, however due to a series of different leaders, there are only a rare few who turn up. Watkins told JesmondLocal she would like to get the club up and running again on a more regular basis.
Watkins has been a member of the Clandestine Cake Society for several years. However, after moving to Newcastle and volunteering after an open call to all members, she was contacted by Hill, who informed her that the Gosforth and Jesmond club would have to be closed down. "I just really wanted to keep going," explains Watkins, "so I volunteered to take over."
She challenged bakers to the theme of hidden treasure to tie in with her location at The Northumbrian Piper, which calls itself 'Gosforth's Hidden Gem'.
Five members attended the meeting: sisters Ann Biskupek and Kath Spoors, who stated they "just love eating cake." June Hazel, Sue Roff and friend Karen also attended. They were drawn to the club because they "love to share recipes" and "like the informality of the events".
The Clandestine Cake Club also releases cooking books which members of the society are invited to contribute their recipes to. This provides members with an exciting opportunity of getting their recipes and images of their cakes published.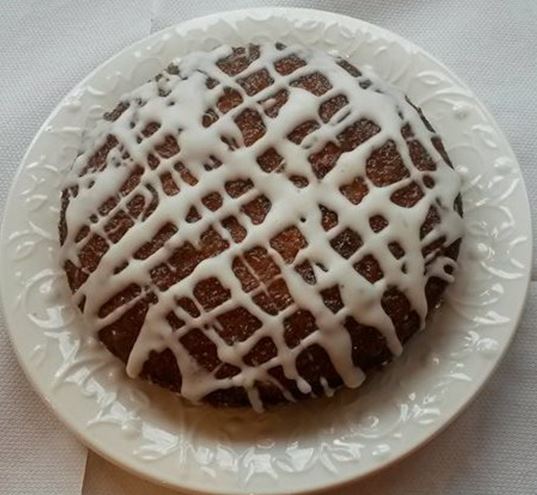 The club is a great informal way to meet new people, try out some new recipes and eat cake in a relaxed and social environment. Members discussed cake and baking while sharing their recipes and future ideas for themes and venues. Members discussed the Great British Bake Off among other baking programmes and stated they loved the informal nature of the club.
The Newcastle cake club is often fully booked, showing the success of the society. However, under the new leadership of Watkins, the Gosforth and Jesmond cake club aims to hold regular meetings on a monthly basis. Watkins is currently searching for new, exciting and quirky venues to hold the meetings so as to keep in line with some of the surprise themes she has up her sleeve. Everyone is welcome and a range of ages and abilities is encouraged.
To find out more details visit their website at: http://clandestinecakeclub.co.uk/