City Youth Music fundraiser takes place at cricket club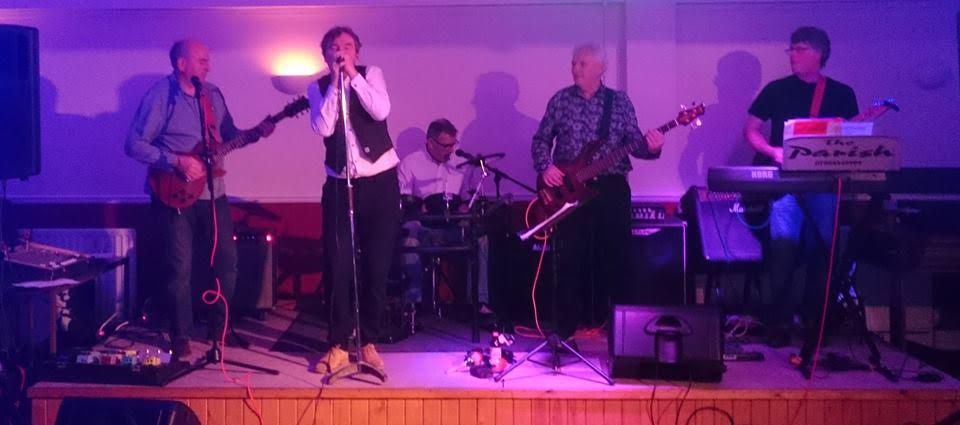 An annual fundraiser to support future events of the City Youth Music non-profit group took place on Saturday November 28th at Newcastle Cricket Club.
City Youth Music was created back in 2009 to provide opportunities to young musicians under the age of 18, allowing them to explore their talents and perform live in venues around Newcastle. This year's fundraiser was an opportunity for supporters of the organisation to get together and enjoy the live music provided by the band "The Parish", while contributing to its causes.
The fundraiser was held in order to gather financial support for City Youth Music's projects. Initially the non-profit was supported by Newcastle City Council, but budget cuts have required the group to find alternative methods of funding.
As Ethan Younger Banks, the charity's youth worker for this year group, told JesmondLocal, part of the money raised from the evening will go to a big concert that will take place at the O2 Academy in Newcastle on January 8th, where the young musicians will have the opportunity to perform in front of a big crowd.
"We definitely want to encourage young people to come along and play in our events, improve their confidence, get better in playing and pursue a career in music if that is what they want to do" Banks said, speaking from experience: he passed through the organisation at a younger age.
When he arrived at the group Banks played the piano and accordion, and was mostly into folk music, but with City Youth Music, he also got into rock and pop music. It allowed him to "broaden my passion and get more involved with music," he added.
The idea for the City Youth Music organisation was created by the parents of young musicians who expressed their desire to perform live but did not know how or where to go. The organisation was focused only on Jesmond-based children at first but after a while it expanded in the whole city.
Banks noted that within the organisation there are always opportunities for young people to get involved and perform while trying to find their voice.
"We definitely try to make a difference and positively help young people to achieve what they want musically and creatively," he said. "At the end of the day all that we can do is help people to perform and it's up to them to come and take advantage of what we have to offer".