'Worst ever' antisocial behaviour in run up to Halloween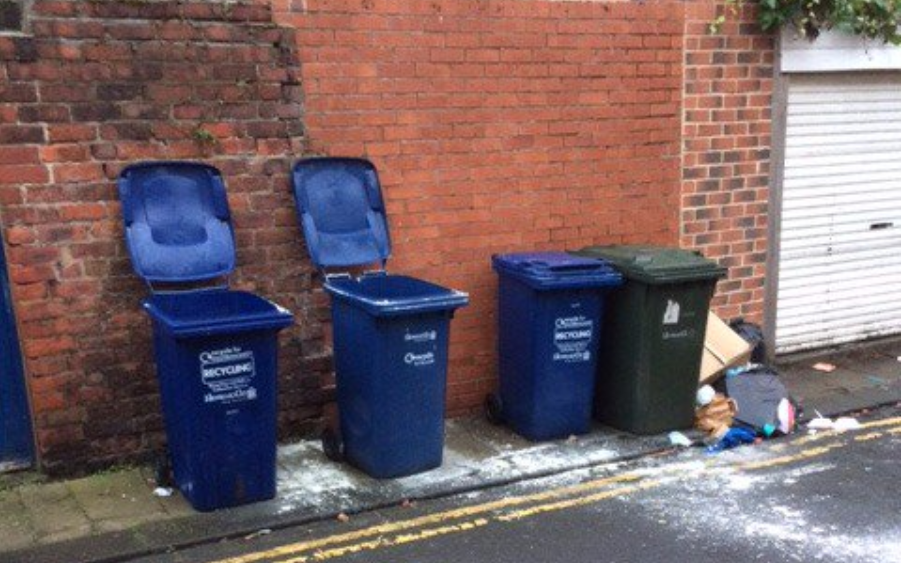 Reports of antisocial behaviour in Jesmond have risen in the run-up to Halloween after a university sports team caused disruption to Jesmond residents last week.
The students reportedly ran naked and chanting through Queens Terrace whilst throwing eggs and flour last Wednesday, October 19th.
Councillor Dan Perry told JesmondLocal that 2016 has been the worst year in recent memory when it comes to instances of disorderly behaviour from students. He said that problems began to arise at the start of the university term in September.
Ross Patterson, Senior Student Progress Assistant at Newcastle University said, "Unfortunately, antisocial behaviour by university students is a problem that we have been working with for many years. We work closely with the police, Newcastle City Council and our colleagues at Northumbria University to try and educate our students with regards to their responsibilities in the community."
The Student's Union Director of Membership and Democratic Services, Lindsey Lockey, deals specifically with antisocial behaviour (ASB) associated with student societies on Newcastle University campus.
When asked about the types of education and prevention for ASB in Jesmond she said: "Our officers run campaigns on living in the community and help with large campaigns such as Leave Newcastle Happy.
"We also run volunteering programmes and events, with an event held only last week in Jesmond Library to sign up students to local organisations."
According to Jonathan Bargh, Northumbria Police Corporate Communications Adviser, "Northumbria Police and partners work with the residents to provide a long-term solution to the issues of ASB.
The university and the Students' Union also engage in a number of initiatives to promote community cohesion. These include litter picks around Jesmond and meetings with local councillors and residents."  
Northumbria Police, city council and the city's universities are collaborating together on the issue as part of Operation Oak. Both universities contribute £48,000 towards the project which goes towards the funding of the Northumbria Police Student Liaison Officer.
Despite this, cuts to services have led to a decline in the number of out of hours patrols in areas with high student populations. Between 2003 and 2006 night patrols took place three times per week year round in student areas. This has now been cut to weekend patrols that take place within the first 6-8 weeks of the universities' term.
It was deemed that the funding of night patrols was not a good use of public money as Cllr Perry reiterated, incidences of antisocial behaviour by students "represents a small minority". The lack of patrols being provided by the council is being counteracted by an increase in police patrols which are funded by both Newcastle and Northumbria Universities.
All three parties have sanctions put in place against students not complying with university code of conduct or the law. These range from a caution given by the Northumbria Police to a student, the removal of equipment and funding if the nuisance is the cause of an entire society within the university, to a final written warning and up to £200 fine.
If a noise complaint is serious enough and has been a recurrence, the matter will be turned over to the Student Disciplinary Committee who can enact sanctions such as suspension or expulsion.
The city council can issue Legal Enforcement Notices such as an Abatement Notice if a nuisance exists or it is likely that there will be a recurrence of the nuisance. If, once this notice is served, there are more incidents, the student can be deemed guilty of a criminal offence. The council can then apply for a warrant to remove all noise making devices from the premises and the student would be liable to criminal prosecution in the magistrates court.
The most common cases of ASB are noise complaints. Northumbria Police said, "These should be directed to Newcastle City Council Noise Service on 0191 2787878 and any ASB can be reported on 101."
with additional reporting by Haylee Knippel