Jesmond Goat FC find footing in Tyneside Amateur League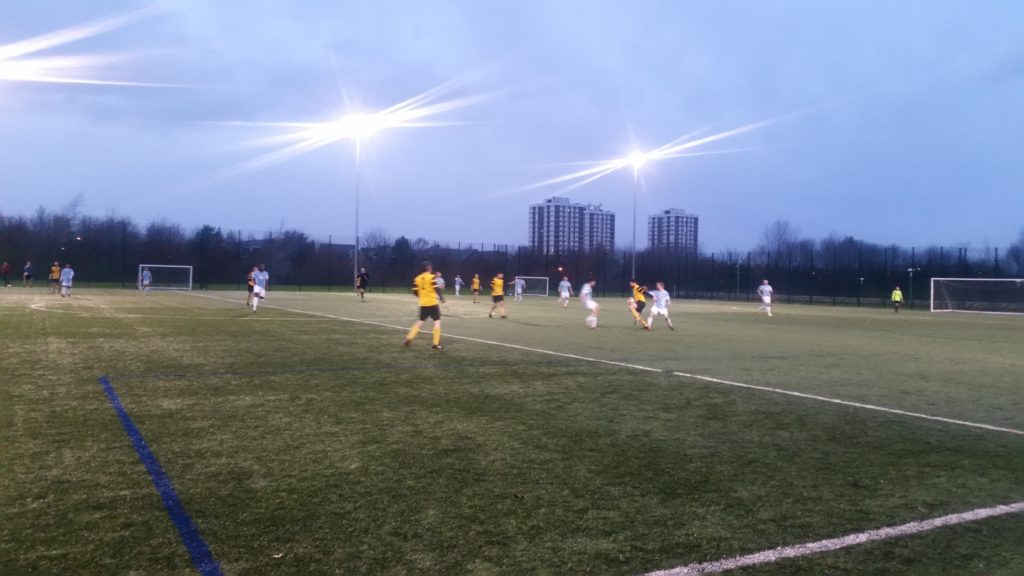 New local football team Jesmond Goat FC are making headway in the league table despite a loss to their local rivals on December 10th.
Jesmond Goat FC only started playing their first season in the FA-affiliated Tyneside Amateur League earlier this year.
The team started off as a group of friends playing football recreationally and it was their dominance and skill that allowed them to play at a higher level.
"We were making headway in the reserve league, we were ripping it up," said Simon Michael Mooney, Jesmond Goat FC manager/coach.
The FA took notice of the team's results and approached them to join the Tyneside Amateur League.
With the help of the FA, the team was provided a grant to assist with their kits, pitch rental, and referee fees. Local bar Spy Bar Jesmond also provides sponsorship to assist with any other costs that may arise.
According to Mooney, one aspect of the team that makes them stand out from the rest of the league is their feeder system and the established connections they have made in the community.
"We actually have roots in Jesmond in terms of actually having young players fed through the system," he said. "We have a good link with the Royal Grammar School and Newcastle University as well."
The reserve team that has come through the feeder system have won the FA Friday Night 11's Trophy. Most of the players are comprised of students who attend either Newcastle and Northumbria University.
Jesmond Goat FC began their season on a 3- 0 losing streak.
"We lost the first three games and the league said: 'Oh well it's just a new team'. We were expected to lose every game really at that level. We were seen as working boys of the league, the team that gets smashed every game," said Mooney.
"While we were scoring a lot of goals, we were conceding a crazy amount."
Since then, Jesmond Goat FC find themselves in seventh spot and have produced results that have them sitting six points off the leaders, Forest Hall YPC.
They have even beaten one of the oldest teams in the league, Gosforth Bohemian Reserves 2- 0.
Despite Jesmond Goat FC's success, the derby match between West Jesmond saw a hiccup in their continued success. The Goats would go on to lose 3-2 to their rivals.
They were without some key players in their line- up including Daniel Sneap, Hugh Hodgson and Will Clark, all out due to injury. Starting goal keeper Reece Hetherington played with an injured thumb.
"We came out cold. We weren't ready and conceded two goals in the first 10 minutes which is very unusual for us. Normally we start really well, we come out of the blocks well," said Mooney after the game.
Both teams appeared to be frustrated with the refereeing of the match as some tackles went unpunished for either side.
The second half substitutions proved to be what the Goats needed to put pressure on West Jesmond. The team scored two goals to keep it close, but it was not enough.
"At the end of the game everyone was angry with the performance and we want to make it right next Saturday," said Mooney.
"Next Saturday is a huge game, they are a title challenger."
Jesmond Goat FC will take on second placed team Cramlington Town Reserves December 17th at 2pm.