Jesmond Metro added to best railway stations list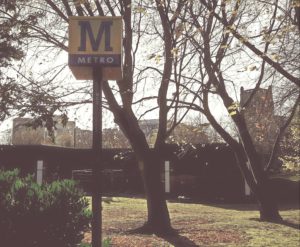 Jesmond Metro station has been named among Britain's 100 best railway stations in a newly published book.
Author Simon Jenkins, the former editor of the Evening Standard and The Times, decided to include Jesmond Metro Station in his personal list after visiting about 150 British railway stations.
"I knew many of them before, as I was involved in the railway myself", Jenkins said. "But I visited them all again and these are the best".
Between the north east and Yorkshire, the author selected 16 stations deserving to appear in his book. Jesmond Metro was not the only station, though, to represent Newcastle in the Railway Heritage Trust founder's 'Best 100' list. Both Newcastle Central and Tynemouth Metro station, which opened respectively in 1850 and 1882 during Queen Victoria's reign, secured a spot as well.
"I knew that the Tyneside railway was quite an imaginative one and it definitely has very good stations," the author told JesmondLocal. "And I thought that Jesmond was the best one, really".
Jesmond Metro is a fairly recent station compared to the other 99 railway stations starring in the book, as it was inaugurated only in August 1980 – almost 100 years younger than its fellow station Tynemouth.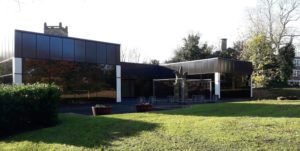 As you can read from the Nexus website, Jesmond impressed the writer "with its black and plain glass flooding the interior with light, the view from the inside of the surrounding trees, dramatic abstract mural, and ornamental garden flanked by obelisks".
"It was just so interesting to find a station that is very imaginative and original in a suburb of Newcastle," the author told JesmondLocal. "It was a mixture of surprise and delight."
Jenkins, who has served as deputy chairman of English Heritage and chairman of the National Trust, is also the author of bestselling books such as 'England's Thousand Best Churches' and 'England's Thousand Best Houses'.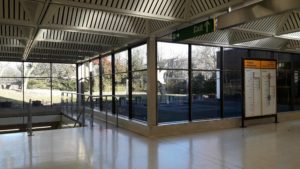 When JesmondLocal asked him how he managed to visit so many places and especially so many railway stations, Jenkins replied with a laugh.
"I have been around a long time," he said. "I did know most of them already. However, I did a lot of travelling for the last year and a half. And mostly by train, not by car.
"The exciting thing, though, was to discover stations I'd never seen before and Jesmond was one of them".