Parks to remain free for residents and visitors to use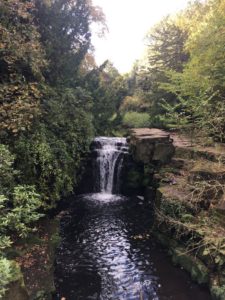 Amid controversies about its implementation, Newcastle City Council's Cabinet approved a proposal to set up an independent charitable trust to run the city's parks and allotments at a council meeting on November 20th.
The council will make a £9.5 million contribution to the Charitable Parks Trust over the first 10 years of its operation, a move which will help ensure the continued safe running of the parks, in the face of concerns that removing control of parks from councils could lead to closures.
The project is being supported by the National Trust, Social Finance and the Heritage Lottery Fund.
The council's cabinet member for culture and communities, Cllr Kim McGuinness, told the council meeting: "Let me assure people that all money raised in the parks will be spent in the parks and their future remains in public ownership for everyone to enjoy."
Despite the decision taken last night, some Jesmond residents are concerned about the commercialisation of parks, worrying about who will be held accountable for their future and whether the decision can be reversed at a later point and control handed back to the council.
"We need to make sure there is equity of access to the parks and that doesn't just mean making enough car parking. I am keen that we don't end up with a two-tier service with paid-for events meaning casual users are pushed out," said Ed Smith, a resident of Jesmond for more than seven years.
"Jesmond Dene, Exhibition and Brandling Parks are loved by both long-term residents and students. I think many people in Jesmond will be monitoring developments very carefully, because we want the parks to be as beautiful as they are, now and for future generations" said Keith Jewitt, poet and resident of Jesmond for over 30 years.
Arlene Ainsley, South Jesmond Labour councillor, told JesmondLocal: "Brandling Park is popular with morning walkers and will be well taken care of during winter. We recently had an activity in the park and it was really successful. The council is looking forward to forming the Park Trust but also making sure that it works in the public interest."
The Parks Trust model wasn't a decision made overnight: the programme undertook three years of planning and one of the council's biggest-ever public consultations: 39% of respondents main concern was that all parks would fall into a state of disrepair. Other concerns included parks becoming too commercial in appearance, and whether the trust would be able to generate enough income to sustain itself and preserve the parks. Others were not clear about what exactly was being proposed.
Just before the decision was made, a spokesperson from Friends of Jesmond Dene told JesmondLocal: "We will all have to wait and see what transpires with the Park Trust – too many unknowns, just speculation and that is not helpful to anyone. We remain hopeful that whatever happens it will be for the good of the city and its parks and we hope to work cooperatively with the trust."
Members of Exhibition Park Trust will have a regular meeting this week to discuss various issues.