Newcastle City Council aim to get more students voting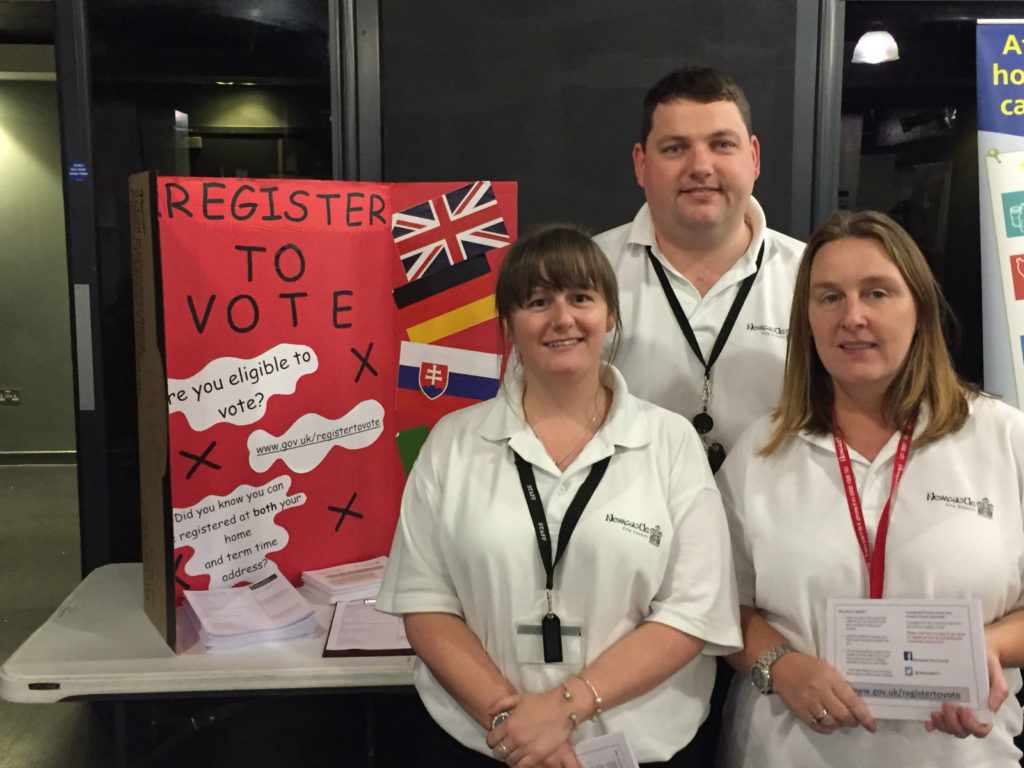 Electoral services officers from Newcastle City Council were at Newcastle University Housing Fair on  November 1st talking to students about the importance of being registered to vote while at university.
The event, held in the Newcastle University Students' Union, attracted both new and existing students and ran from 11am to 4pm.
Council electoral services officers were in attendance with information to help students understand the process of registering to vote while they are studying at university.
With local elections coming up in May 2018, the council are keen to increase the number of students voting in all wards, including North and South Jesmond, by providing information at freshers events and promoting voter registration via social media.
Carly Hall, an electoral services officer, told JesmondLocaI: "We are here today at the housing event at Newcastle University trying to engage with the students, explain to them how they can register to vote, explain the benefits of being registered to vote and make them aware of the local council elections coming up in May 2018."
One of the key issues that the council were aiming to impress upon students is that they can be registered to vote at their home address and at their term time address while studying at university.
Hall explained that voting in local elections is often a tough subject to involve students in and there are particular issues with students not knowing their National Insurance number or full address if they are staying in student halls.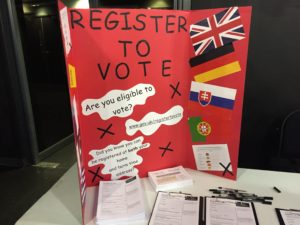 Students who had stopped and received information leaflets were often surprised to hear they could be registered to vote while at university in local elections.
Lucy Hammett, a first year medical student, said: "I didn't know you could register to vote in two places at once so I will definitely register online."
Registration forms were available to fill out on the day but many students decided to take the information leaflets and complete the process online.
More information about registering to vote can be found at https://www.gov.uk/register-to-vote or by contacting Newcastle Council Electoral Services either by email: elections@newcastle.gov.uk or phone 0191 278 7878 (and ask for Electoral Services).