New facilities come to refurbished dental clinic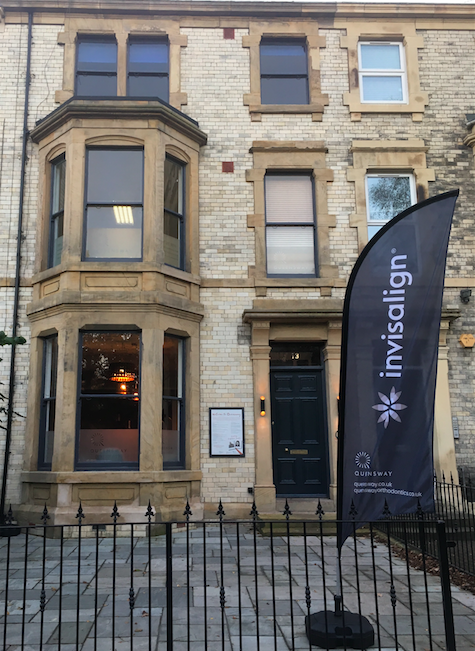 Queensway Dental, the largest dental clinic in the North East, have now opened a new practice in Jesmond, following a £400,000 investment and takeover of an extant practice.
Located on Eslington Terrace, the newly refurbished practice has room for three new surgeries in the 19th century property, as well as introducing new state-of-the-art technology which can offer both dental and orthodontic treatment to its patients.
The facilities include a new X-ray unit, which produces digital X-rays and 3D CBCT scans and an iTero intra-oral scanner, which creates digital study models which can then be used to 3D print retainers. This can also create 'before and after' outcome simulations, along with treatment planning.
All Queensway clinics, including Queensway Dental, Queensway Orthodontics, Queensway Skin Clinic and the Dental Laboratory, have also been rebranded. The opening of the Jesmond clinic, in partnership with the rebrand, has also created five new jobs, adding to their 116 employees – a number which they would like to expand by 15 in 2018.
Alexandra Hedley, Practice Development Manager at Queensway Jesmond told JesmondLocal: "We have gone through a whole rebranding project across the business with the launch of Queensway Jesmond, so it's important for us to build awareness of the brand opening a new location, and let people know we are here.
She added: "I moved up to Jesmond from our Billingham practice, so although I have worked for Queensway for the last four years this is a completely different challenge. From managing elements of the refurbishment to recruiting new team members, it's been a really exciting project to be involved in."
Dr Paul Averley, managing partner of Queensway Dental, said: "We are delighted to announce the launch of our newly-completed clinic in the heart of Jesmond, on a site that has a strong history of over 20 years specialising in dental services. We have ambitious plans to develop our choice of specialist services to become the go-to destination in Newcastle for all dental care under one roof."
Queensway Dental Jesmond's official launch event will take place at the end of November.