Jesmond foodie plans to expand her business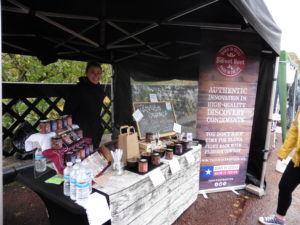 A Jesmond resident who owns her own condiment business is looking for routes to enter the bar industry.
26-year-old Lizzy Hodcroft first started selling her condiments under the Sweet Beet brand name at Jesmond Food Market, the monthly market held on Armstrong Bridge, before expanding her business.
The small jars she produces contain the intriguing combinations of flavours, such as smoked apple butter, and may soon end up flavouring classic cocktails.
"We are going to be teaming up with a guy that has made it to the UK finals for cocktails and he's going to come in and sit down with us," Hodcroft told JesmondLocal. "We're going to have a little experimentation day and see how it goes."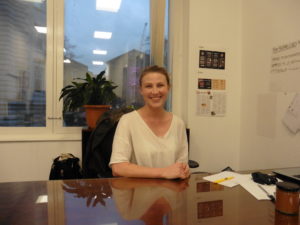 It all started with a small business that focused on Tex-Mex-style food. Hodcroft recalls serving everything, from fried avocado taco with beans to potato and nachos.
"I was handmaking all the condiments that I was using on my street food and I decided to start to sell that on the side," she said.
Born in Aberdeen, shewas just two when she, her older sister and mother moved to Texas.
As the family split, the girls would still return to Newcastle for summers and Christmas to visit their father. When she was 17, Hodcroft graduated from Newcastle College where she studied to become a chef.
"Something I always remember is the kind of food I grew up with. So all of of my inspiration comes from what I have known and loved from the southern part of the USA," she explained.
"The rest of it comes from my chef background and [that] I am not afraid to take chances. Because of that I am able to free myself from the 'what ifs' and just do it. Sometimes it works very well and that is when you know you have a new product you can take to the market."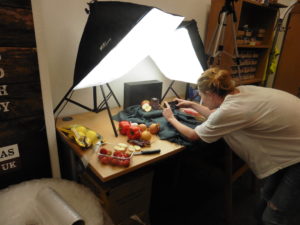 One of the greatest successes the young businesswoman has had in her short career was raising the funds to go to the Edinburgh's Foodies Festival. She had managed to put together a GoFundMe page which helped her raise £1,400 in just 10 days.
"At that point  in time the entire business was what I had in my savings: £3,000, so I did not exactly have a huge amount of capital.
"Originally I turned the festival in Edinburgh down because of their pitch fee – it is so high and I just thought: "How on earth can I pay this?" They came back with a counter offer. It was £1,400 pounds for the weekend and that is before you have bought your stock, before you have made your effort to go up there, all that kind of stuff," she recalled.
Now, Hodford has bigger plans altogether: she would like to see her products go overseas and tickle taste buds in European or Asian markets.