Jesmond burglaries fall, but police urge caution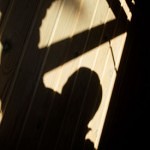 Figures obtained by Jesmond Local show the number of reported break-ins in the Jesmond and Heaton area during October 2009 fell by 42.7% on the same period last year.
Superintendent Frank Gallop of Northumbria Police says the figures are part of an overall reduction in crime across Newcastle. "We've achieved a lot already with 123 fewer homes being burgled so far this year, when compared to the same period last year, making Newcastle one of the safest cities in the UK.," said Gallop.
Operation Oak, established by Northumbria Police in January, ensures two dedicated officers are patrolling the streets of Jesmond during the hours of darkness.
The patrols are thought to have reduced other crime rates. Acquisitive crime (theft, fraud and vehicle crime) saw a decrease of 29%, whilst violent crime is down 18%. "A number of campaigns targeting offenders have resulted in significant arrests and prison sentences," said Gallop.
But as the darker nights are firmly upon us, Northumbria Police are warning the public not to be complacent.
Gallop added: "Opportunist thieves and burglars often take advantage of darker nights and homes that look unoccupied with little security risk being singled out as potential targets.
"Good lighting both inside and out can help deter them. If out all day, people should time lights to come on earlier in the afternoon, just as you would if you were going out at night."
Thieves are often drawn to the concentration of high-value items found in student housing across Jesmond. But as students leave the area for Christmas and take their laptops, MP3 players and mobile phones with them, the property of local residents becomes a more attractive prospect to criminals.
Northumbria Police offer the following advice:
1. Ensure doors and windows are securely locked, even if you are in another part of the house, or the garden.
2. Leave a light on inside your house if you are out at night.
3. Use a timer to switch lights on if you are out during the afternoon – choose well-used rooms such as the lounge rather than a hallway.
4. Use security lighting outside the house, as it not only deters intruders but illuminates vulnerable areas.
5. Keep valuables such as wallets, handbags and cash out of sight.
6. Keep car keys out of sight and never leave them near the door or window
7. Ensure you have good quality locks on your doors and windows – and speak to your landlord if you think you need better security
"By working together we can ensure a safe winter for people across the city," Gallop said.