Delivery drivers wanted
Clayton Road florist Secret Garden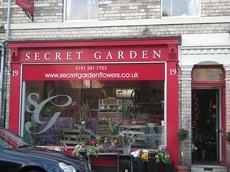 is looking for new delivery drivers this month.
The florist's driver's position is open to both full time and part time candidates, who are "hardworking and able to work busy periods". The florist say the position can be extremely demanding but the end results are often very rewarding.
If you, or someone you know would be interested in this position, call 0191 2817753 or email secretgardenflowers@gmail.com to register your interest in the position or to find out more.