Police seeking 'good Samaritan'
Police are trying to trace a young man who helped apprehend a suspected burglar in Jesmond.
The incident occurred at 10.30am on 30th November 2009, when staff disturbed a man at a flat in Pilgrim's Court, Eslington Terrace, Jesmond. They chased him and he ran towards Clayton Road and crossed Osborne Road.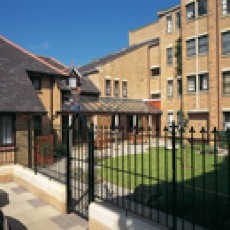 At this point a young man saw the commotion, gave chase and followed the man into an underground car park of Blythswood flats on the junction of Osborne Road and Clayton Road.
The young man caught up with the suspected burglar and kept hold of him. When staff attended, this "good samaritan" left the scene. The suspect then managed to escape once young man had left.
A 41-year-old man was later charged with burglary and is awaiting a court appearance.
Police are now trying to trace the young man, believing he could have information that might help with enquiries.
"We're keen for this man to come forward to help with enquiries," said Detective Constable Mick Scott, who is leading the investigation. "He heard the commotion, gave chase, and caught up with a potential suspect.
"He may remember the commotion coming from Clayton Road and on to Osborne Road and running into the underground car park of this block of flats. It's important he comes forward to help with our enquiries as soon as possible."
DC Scott can be contacted on 03456 043 043.