Shared houses now subject to planning permission
New shared house conversions in Jesmond could be blocked by the city council from April, due to new powers granted by housing and planning minister John Healey.
The new legislation means that landlords around the country will need to apply for planning permission when converting residential properties into HMOs – "houses in multiple occupancy" or shared houses with more than five unrelated tenants. Local residents will be informed of planned conversions, and have an opportunity to object.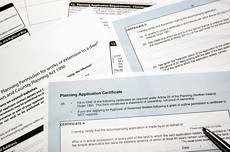 The move is the latest in a line of plans designed to halt the studentification of university towns – an issue that can cause communities to become "ghost towns" in non-term time and force the closure of local businesses, schools and transport services as families and other long-term residents leave the area.
Alan Grant, of Jesmond Residents Association, is quick to point out that this is not an anti-student measure, but it is designed to preserve the diversity and prosperity of local communities. "It's a question of viability, and certainly not a residents-versus-students issue," Grant told JesmondLocal. "Landlords often build HMOs – doubling or tripling the amount of people who live there – without considering the knock-on effects on communities".
"Whole streets can be occupied in term-time, and deserted in vacation time."
Students are not the only group who occupy HMOs – their affordability and access to city centres and local amenities also makes them ideal for young professionals and migrant workers. But according to Ron Armstong – councillor for North Jesmond and Newcastle City Council's executive member for regeneration and housing –of the 5,891 HMOs in Newcastle, less than 500 have tenants other than students.
"Student numbers in Jesmond are levelling out due to government cuts in university funding, so we do not expect there to be many planning applications for new HMOs," Armstrong told JesmondLocal. "Of course, current HMOs will not be affected.
"Universities and private-sector businesses are building purpose-built accommodation to house 5–6,000 students in Newcastle, which will hopefully reverse the effects of studentification," he added.