Crime rate falls in Jesmond
Reported crime in Jesmond decreased by 6.8% during the first six months of this year, according to Northumbria Police acting inspector Kevin Benson who presented a crime and community safety update to residents at tonight's North Jesmond Ward Committee meeting.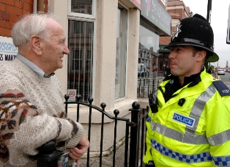 However, Councillor Peter Breakey expressed his concern that there was still not enough visible police presence in Jesmond during the early hours of the morning, when most anti-social behaviour occurs.
Councillor Ron Armstrong reported to residents that funding had been secured from both Newcastle and Northumbria universities to pay for an extra police patrol in Jesmond on Monday, Wednesday and Thursday nights from mid September to mid June.