70-year old robbed on Lily Avenue
Police are hunting the attacker of a man who was robbed at the junction of Lily Avenue and Osborne Road.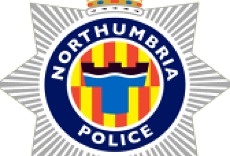 The robbery took place at 10pm on Friday 27th August when the 70-year-old was approached by the offender who asked if he had a wallet. The victim was then struck on the head before the offender stole the wallet, containing cash, from the man's back pocket. The offender ran off towards the centre of Jesmond.
The suspect is described as white, aged in his 20s, around 5ft 6ins tall with short cropped hair and a rounded face. He was wearing a light-coloured hooded top.
Any witnesses or anyone with information is asked to contact police on 03456 043 043 ext 62887 for the attention of Detective Sergeant 912 Tony Scott at Clifford Street Police Station, or alternatively Crimestoppers anonymously on 0800 555 111. Information will be treated in the strictest of confidence.