Jesmond shops pin Xmas hopes on loyal customers
Some local shop owners are banking on established clientele and convenient location as the Christmas shopping season approaches, following the largest government cuts since World War I.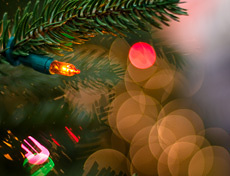 Nationally, consumer confidence is plunging to its lowest level in over a year, with only one in four people saying it is a good time to make large purchases, and 35 percent saying it was a good time to purchase household items, according to a report in the Guardian.
But at the Wooly Blue gift shop on Brentwood Street, Christmas lights hang from fixtures, racks of Christmas cards are on display and near the till, a plush reindeer head is nailed to the wall, smiling over the festive atmosphere inside.
"I think people now like to support local businesses. Everybody is going back to the community. Everybody likes the way things used to be, like you remember. It's quite family orientated," said Jeanette Summers, owner of Wooly Blue.
Summers described how the shop typically increases its stock by around 30 percent for the festive season and expects it all to sell. Big sellers are generally Christmas cards, ornaments and other trinkets.
On Acorn Road, another business doesn't really have enough time to plan for Christmas; it's just focused on establishing itself in the community.
At Pitch & Polo, a new country-wear retailer which had its dry run on Friday 22 October, owner Sean Whiting said they are just hoping to start generating business by the time Christmas rolls around. The shop will probably hire another employee, he said, but for now he's trying to lift the business off its feet.
The hope for him, and most businesses, holiday-themed or not, is to make it through the festive period – maybe with a little profit to show for all the lights, roasts and good cheer.
Photo credit: Robert S. Donovan (under Creative Commons licence)