Kicking plastic bags out of Jesmond
A campaign to rid Jesmond of environment-unfriendly plastic bags starts tomorrow night (Tuesday 5th October) with a meeting to plan strategy.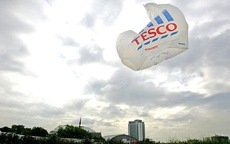 Organised by the Transition Jesmond community environment group, the campaign is a response to research that suggests a person uses a plastic carrier bag on average for just 12 minutes. And yet scientists estimate each plastic item could last in the environment anywhere between 400 to 1000 years.
"Since the 1950's almost every piece of plastic we've ever made, owned, used and thrown away is still here on the planet in one form or another, whether it's in our homes, landfill or in the environment," says Transition Jesmond's Tony Waterston. "It will still be here for centuries to come."
Waterston says the campaign will begin with Acorn Road and is encouraging anyone with an interest in moving Jesmond to a lower carbon future is welcome at the planning meeting at Newcastle Cricket Club on Osborne Avenue at 6.30pm. "We'll be looking at timing, surveys, publicity and a logo for the campaign," he says. For more details, email transitionjesmond@gmail.com
What do you think should be done about the use of plastic bags in Jesmond? Post a comment below, or join the debate in our forums here.