Waitrose confirms Osborne Road store
Supermarket chain Waitrose confirmed this morning that it will open a store on Jesmond's Osborne Road next summer.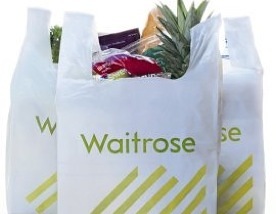 In a statement issued through its customer forums, and spotted by JesmondLocal reader Adam Howard, Waitrose announced that it had "agreed a deal for a new convenience store in Jesmond, Newcastle upon Tyne. Situated in the thriving and much sought-after Osborne Road, the 7,500 sq ft shop will build upon the success of our existing stores in the North East. We expect to open by next summer and create up to 70 new jobs."
The site of the store is expected to be the former Osborne Road filing station, as reported previously on JesmondLocal.
Planning permission for that 7,661 sq ft site – which has lain derelict for years since the closure of Osborne Garage, a former car showroom and petrol filling station – was granted despite objections from local residents wary of excessive noise and congestion. These were tempered by constraints on opening hours, set from 8 am to 10pm; and deliveries, with access on Larkspur Terrace limited to vehicles less than 10 metres in length.
With permission secured for a Class A1 building – planning jargon for a retail store – the path was laid for retailers to step in. Sainsbury's and M&S were also amongst those rumoured to be interested.
The owner of the site is Shepherd Offshore – part of the dynasty of former Newcastle United chairman Freddy Shepherd.
Attention now switches to other retailers – how will Tesco on Jesmond's Acorn Road respond? And is there any truth in the rumour that Sainsbury's is considering a site in West Jesmond? Your comments, opinions and tip-offs below please…