Gosforth plans threaten Dene wildlife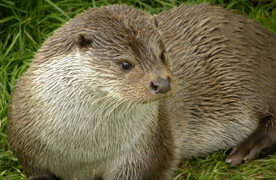 The squirrels, otters, buzzards, badgers and roe deer often spotted in Jesmond Dene will be adversely affected if plans to build 600 new homes in the fields next to Gosforth Park Nature Reserve are approved, campaigners are warning.
Several campaigns have been created to oppose the plans. Marek Bidwell, supporter of the campaign Save Gosforth Wildlife, told JesmondLocal that since the nature reserve is just four miles from the city centre, it is an important part of what makes Newcastle unique.
"The nature reserve has been there for more than 100 years and many people like to come here to see the otters and roe deer," Bidwell told JesmondLocal. Building houses in this area, he said, would have a massive impact on their habitat, which also serves as a network for the whole city. Otters, for example, travel from Gosforth to the streams in Jesmond Dene and have also been spotted in the River Tyne, says Bidwell.
"The animals living there need to be able move freely. New houses in this area would limit this living space immensely," he said.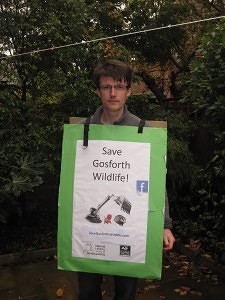 Tomorrow (Saturday 12th November) Bidwell and his colleagues from Save Gosforth Wildlife will be on Northumberland Street, giving information and answering questions about how people can get involved. People have until 4th January, 2012 to express their views to the council.
With thanks to Tim Sträter for the photographs.