Developers back with youth hostel proposals
Plans to convert the former youth hostel on Jesmond Road into multiple occupancy flats are back on the table at the Civic Centre.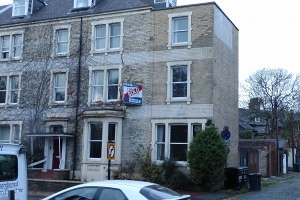 The council rejected the original proposals back in November, as reported by JesmondLocal, but must now consider a revised set of plans put forward by Baskeys Accommodation, which now owns the former Youth Hostel Association (YHA) property.
The new application includes supporting evidence intended to assuage the council's original concerns that the development would affect noise and traffic in the locality. The applicant's Noise Assessment and Transport Statement concludes that the proposed development would have little or no impact in these areas.
Labour councillor for South Jesmond David Hardman, however, has called into question the findings of the reports, saying that the parking surveys covered too wide an area, making the impact seem more trivial.
He said that visitors to the youth hostel tended to arrive by coach or on foot, meaning that traffic impact was minimal when the building served its previous purpose.
The developers say they remain open to a "106 agreement" to prevent applications for parking permits from future residents of the flats, but questions remain about the enforceability of such an agreement.
Cllr Hardman also expressed concerns about the loss of the youth hostel as a facility. He told JesmondLocal: "The hostel provided a unique service and it is in line with the council's policies to retain the use of tourism facilities within the city."
Policy CS9 of the council's draft One Core Strategy, its future primary point of reference for development, says that tourism facilities should be supported and encouraged. As yet though, there is no immediate prospect of the building returning to its former use.
The developers' Planning Statement points to other hostels and cheap forms of accommodation across the city.
Concerns remain that the flats would end up housing students, rather than young professionals as suggested in the Planning Statement.
Cllr Hardman said: "Multiple occupancy housing of this kind is highly likely to attract students, rather than permanent residents. I have no problem with student accommodation, but there must be a sustainable mix of residents within a given area."