Want to be a mystery shopper?
Campaigners seeking to rid Jesmond of unnecessary plastic bags are urging local people to check on whether local retailers are playing their part.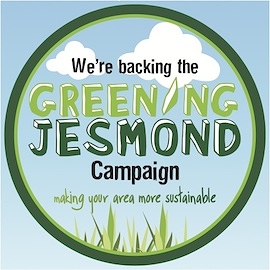 The Greening Jesmond campaign has launched a "mystery shopper" scheme – an online survey which local residents are asked to complete once they've done their shopping in Jesmond.
To date, most of the shops on Acorn Road plus Stewart & Co, Rehills, Dene's Deli and Surinder's currently hold Greening Jesmond's "3-leaf" accreditation.
Shops signed up to the scheme should have either a 3-leaf or 2-leaf sticker on their door and mystery shoppers are also asked to observe each shop's actions in relation to the distribution of plastic bags. The survey's responses will help campaigners to determine how the scheme is working, and offer constructive feedback to the retailers. Respondents are not able to answer the survey more than once and completion of the survey should take no more than five minutes. If shoppers visit more than one store, they are asked to complete the survey for them all at one time. Information requested will include date and time of visit, names of shops visited, whether the sticker was displayed on the door or window, whether plastic bags were on display, whether the shop assistant appeared to be aware of the policy and whether the shop assistant offered a bag without being asked.
Mystery shoppers are also given an opportunity to comment further. The survey, which will close in three months, can be found here.