Police push cycle safety in Jesmond
Concerned by national trends of unsafe riding and poor security on parked bikes, police are pushing cycle safety within Jesmond and are using community drop-in events to help raise awareness.
Officers will be in Jesmond between 2pm and 9pm to talk to cyclists from their mobile office on the following dates and locations:
Friday, 15 March, on Brandling Park.
Monday, 18 March, on Acorn Road.
This event is part of a two month initiative aiming to raise awareness amongst cyclists in keeping themselves and their bikes safe.
Police have given away 19 D-locks in the Jesmond area to help promote and improve security. Nationally, 23% of victims of bike theft surveyed by the Office of National Statistics (ONS) said they had "never thought about" or "never got round to" locking up their bike. 12% of victims admit to not owning a bike lock at all.
The mean cost of the items stolen in a bike theft have increased over the past eight years, too. In 2003/04 the average victim lost £229 worth of goods in a theft nationally; in 2011/12 that rose to £294. Only a quarter of respondents to the ONS survey were unaffected emotionally by their theft.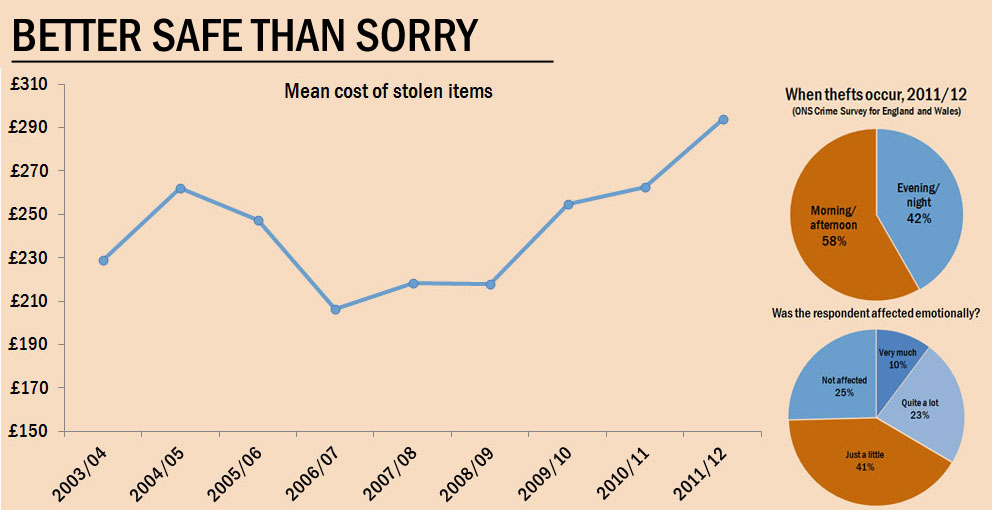 It is not just theft that local police forces are combatting. Recently officers have also stopped and reported 21 cyclists riding without lights.
Neighbourhood Sergeant Nicola Wearing said: "We want to help people stay safe – for cyclists this means making sure they can be seen by other road users including motorists. We are taking action when we see people riding bikes without lights, when they should be using them."
As part of the campaign, the Cycle Centre in Shields Road, Byker, and Start Cycles in Grainger Street, Newcastle, are offering anyone stopped without lights a store discount voucher towards the purchase of bicycle lights.
Sgt Wearing also reminded cyclists that there can be repercussions for riding in a manner that could be considered dangerous.
"In some cases we have reminded people to cycle considerately – not on pavements and posing a danger to pedestrians. People caught persistently riding on pavements can be fined and issued with a fixed penalty notice or summonsed to court."
Sgt Wearing added: "We're looking forward to meeting and talking to more cyclists in the coming weeks and hope people will call in at the mobile office for a chat. We're happy to provide crime prevention advice to all our visitors."
The police are also urging any cyclists to register their bike's frame number with the National Property register at www.immobilise.com.