Thieves attempt burglary at Jesmond branch of Greggs
Northumbria Police are calling for witnesses to an attempted burglary at the Acorn Road branch of Greggs, the bakers. Officers were alerted to the potential break-in at 3:22am this past Saturday (9th March) when passersby noticed a smashed window on the shop frontage.
Though police believe that the burglary was unsuccessful, and those involved did not take anything from the shop, substantial damage to the premises was noted by the first officers attending the scene.
A police presence at the bakery, including crime scene barriers and at least two police vehicles, remained until 9am on 9th March, said a local resident who passed the shop at the time. Others took to Twitter to report the news:
Local Greggs, #Jesmond Acorn Road, cordoned off by police. Wonder what's happening. Hope the staff are all okay.

— Becky Black (@beckyblackbooks) March 9, 2013
According to a 2010 report in The Guardian, the average Greggs outlet takes in £9,000 in sales per week. The company will be announcing its preliminary annual results to investors later this month.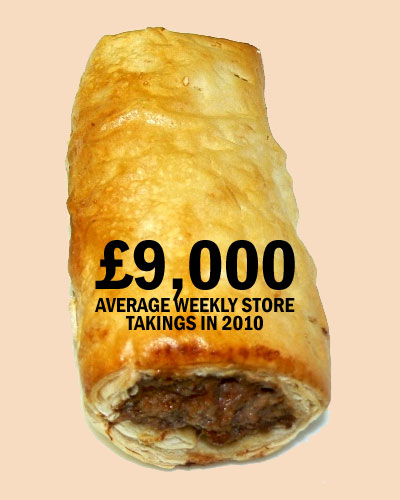 This is not the first Greggs bakery to have been targeted by criminals. A bakery in Bonnybridge, near Falkirk, was burgled in early December 2012, while two months earlier a gang claiming to be carrying guns held up a London branch of Greggs, taking money from the in-store safe. In mid-2010, "thousands of pounds" were taken from a Glasgow branch of the bakery outside of working hours.
The investigation into the Acorn Road burglary continues, Northumbria Police say. Officers believe the break-in occurred after 2am, and the perpetrators "most likely had a vehicle".
Police are calling for anyone who may have been witness to the incident, or know anything about the incident, to contact them on 101, extension 69191, or to ring Crimestoppers on 0800 555 111.