#HelloJesmond: The Five Best Happy Hours in Jesmond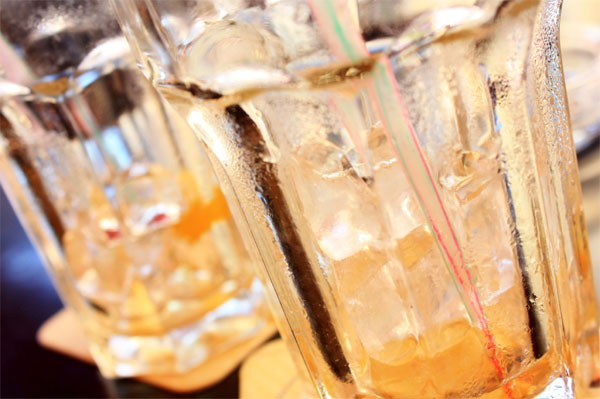 All this week JesmondLocal is producing a guide to Jesmond for newcomers and long-term residents, using the #HelloJesmond hashtag. Join the conversation on Twitter, on Facebook, and via email. In this post, Amy Bolton looks at the best happy hours in Jesmond.
Every hour is happy hour in Jesmond. A wide selection of bars and restaurants serve up affordable food and drink – but it can always be a little more affordable. Here are the five best ways to save your pennies in Jesmond.
1. The Happy Hour Button
Those interested in gambling ought to visit Spy Bar, Billabong, The Lonsdale, Bar Blanc, Mr Lynch and Osbournes. All these bars use a curious little device called the Happy Hour Button; an illuminated red button which is pressed after you buy a drink and could get you another drink completely free. And who can say no to a free glass of wine?
2. 50% off
The sweet taste of a half-priced drink. In Bar Berlise, you can get two splendid double gin and tonics with change from a fiver.
3. Waitrose Happy Hour
That marvelous hour in the day before Waitrose closes where hundreds of students mill around the reduced section and even resort to nonchalantly stalking the staff to see which packs of Essential Waitrose chicken breasts have had 50p knocked off. There are undoubtedly many good deals to be found but you often come away with a few more reduced sandwiches than you bargained for.
4. Firenze Happy Hours
The happy hour of the pizza world. This cheery little restaurant actually has more than one happy hour with many times during the week when pizza and pasta costs you only £4.95!
5. As You Like It Weekday Happy Hour
The bar and restaurant with four floors and a garden terrace where you can sit and listen to jazz or blues while drinking cocktails out of jam jars. Weekday happy hours are 5-7pm where main meals are 2-4-1!