Navaho Coffee plans sensitive street seating after successful opening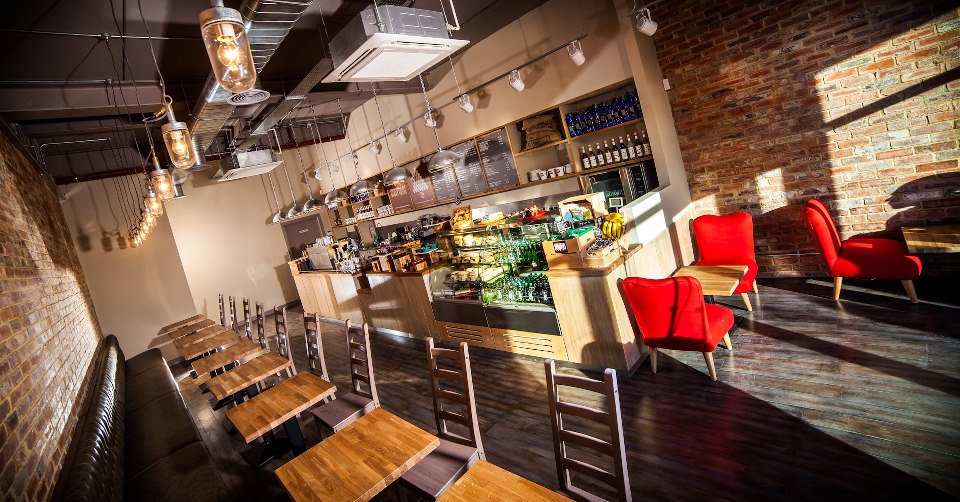 Kiran Ahmad, the owner of the new café – Navaho Coffee, situated on Acorn Road – has been in the coffee business for 15 years.
In 2001, she opened her first business in London, and 12 years later they relocated to Newcastle, with an outlet in Cobalt Business Park for three years. Recently, Ahmad opened her specialty coffee bar, Navaho Coffee, on Acorn Road.
"The Jesmond area is a friendly location," she said. "Since I live down the street I decided to relocate my café here, in Acorn Road, to be near to my home and make it into my local coffee shop. At first, I was a bit nervous because there are a lot of cafes around here, but it has been really good. Even from day one we have had a lot of customers".
Ahmad told JesmondLocal that Navaho Coffee is based on a typical Seattle coffee house, with exposed pipework, the industrial lighting and the brick walls.
She said: "I wanted it like this purely because it's my favourite. Many people don't know this but the paintings that I have on the walls is Chief Seattle, the person that gave his name to the city.
She added: "Many people that are familiar with American history recognise him. The actual name of the café, Navaho, is the name of the largest native tribe in America, and that links to Chief Seattle".
Navaho Coffee continues that link by serving American street food based on authentic American recipes. While she was in London, Ahmad came across Jim Watkins, a famous chef in Seattle, who designed the menu and sometimes comes over to the UK to help her.
Navaho Coffee does not have an alcohol licence, and does not plan to apply for one: "We are a specialty coffee bar and we stick to that," Ahmad said. "That isn't the road we want go down. We do food as well but we are more focused on the coffee."
The café plans to introduce an outdoor seating area on Acorn Road – a topic which has been an issue for other retailers. Greggs was recently refused an application for outdoor seating on its Acorn Road property. Ahmad believes such a move will not create any inconveniences to the pedestrians.
"I have a baby myself and I need to use a pushchair," she said. "I would never want to take over the pavement. It is something that needs to be done sympathetically, otherwise this can't work and it's not fair for the people here."
Lastly, Navaho Coffee aims to approach the young audience through an app, which offers various benefits for its customers.
"I've been really happy to set up the app, because we collect points, not stamps," Ahmad said. "That's the message I want to get out to people, since we really invested in that. The market is tough and we tend to target also younger people, who use apps and social media."