Letter from the editor: Blue House roundabout and the media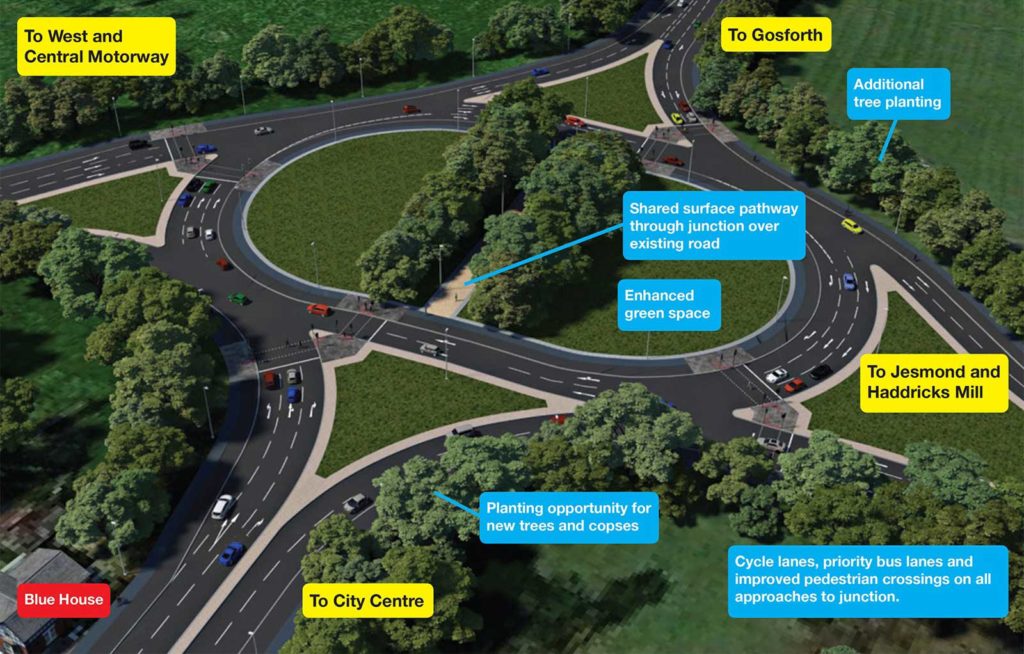 Council plans for the redevelopment of Blue House roundabout were greeted with scepticism by residents in Jesmond and Gosforth when first published. Concerns were raised about the lack of consultation with the public, and a dearth of information about the plans before they were published.
JesmondLocal was first to report on the council pressing pause on their plans to go ahead with the redevelopment – a move which came about after widespread public opposition and anger that the council had not been transparent in their plans for the roundabout.
A working group was established to debate the plans, and JesmondLocal reporters and editors have repeatedly asked the council for permission to attend the meetings in order to report on discussions as they progress. Our requests have been rebuffed.
As our news editor told the council in October, after our transport correspondent's request to sit in on the meetings was denied, "it seems odd that the council wouldn't be open to having a reporter there given the concerns Jesmond residents had about the initial stages of the Blue House process" – namely, the lack of information shared with the public.
The message, sent to the council's press officer, was read but ignored.
Development plans for the Blue House roundabout have proved highly contentious, and notes compiled by attendees are a useful precis of the meetings. But shutting out the press – who are able to share important news with Jesmond residents – from meetings about key consultations such as this one perpetuates the problems the council faces over Blue House in the first place.