'Positive' Blue House roundabout meetings hold promise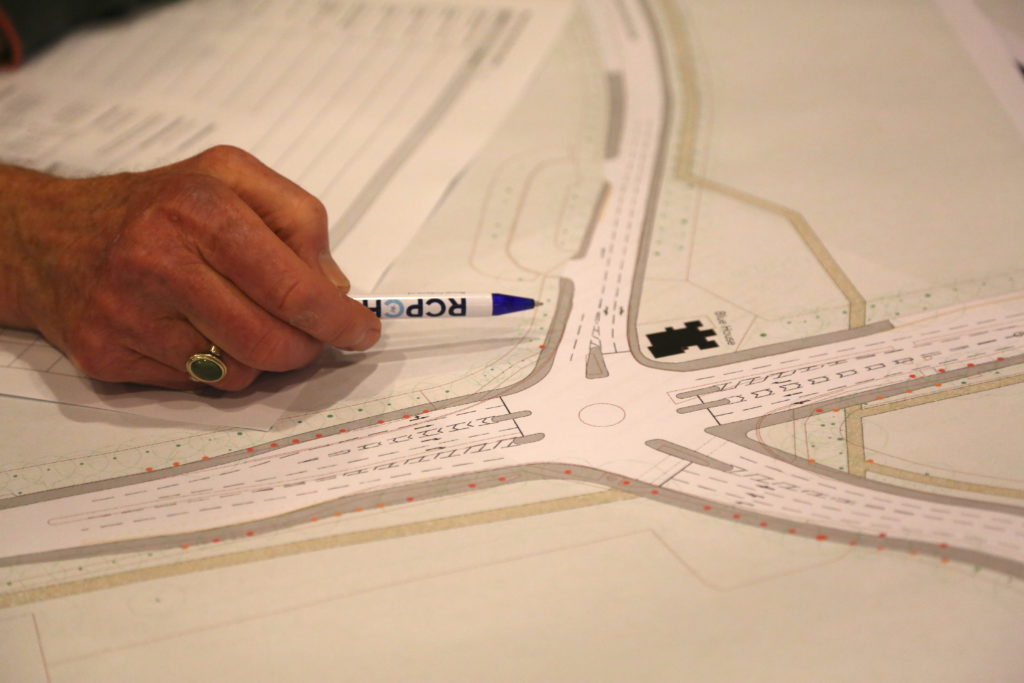 After the well publicised rejection of the initial Blue House roundabout plans in August, a consultation process to find a solution to residents' objections is well underway.
Jesmond residents, local community groups and local politicians have been appraising various designs for the new roundabout at working group meetings, which have been running since September.
JesmondLocal reporters and editors have requested access to the meetings for the past two months in order to report on their findings, but have been rejected, or had their requests ignored, on multiple occasions by Newcastle City Council.
Presently, the only method of ascertaining what is discussed are brief meeting minutes published on the working group's website.
Despite the lack of independent oversight, Tony Waterston of the Jesmond Residents' Association (JRA) praised the meetings as "very positive", revealing that the consensus amongst JRA members was that they wanted a "better, not bigger roundabout".
B1318 Great North Road, heavy traffic heading Northbound at the Blue House roundabout with tail backs to the A167M #Newcastle pic.twitter.com/iDJZO6BhgN

— NE Traffic News (@NECATraffic) November 8, 2016
Data released by the council has shown that between the start of 2010 and June 2016 there were 75 road traffic accidents at the roundabout – roughly one per month.
The roundabout is also a notorious site for traffic buildup during the morning and evening rush hour, with queues often stretching over a mile back to the A167 motorway.
Despite this strong case, opposition to the plans has come from some sections of the media, with John O'Connell from the Taxpayer's Alliance, who was quoted in The Chronicle calling it an "expensive mistake" that would be "especially hard to swallow".
Waterston attacked these comments, labelling them as "completely unfair" and praised the council's outlay as "money well spent for the future" on an "essential consultation".
The final meeting of the working group will take place on the 28th of November, in which the members will prepare a recommendation to the city council. Further information can be found on the working group's website.
JesmondLocal has published a letter from the editor regarding council transparency with the press over the Blue House working group process, which can be read here.