Sluggish sales on Clayton Road force shop closure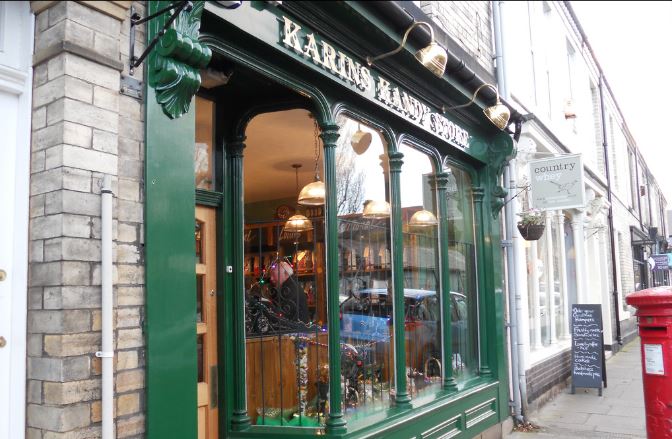 Karin Weir opened her sweet shop 22 months ago on Clayton Road, fulfilling a lifelong dream. On October 11th, the economic realities of the world will end that dream, with Weir shutting up shop and returning to retirement.
A 20% drop in sales in the past year, coupled with high council rates and rent, have put paid to Karin's Kandy Store, forcing owner Weir from one of Jesmond's main shopping boulevards. "The first year was super," she tells JesmondLocal. "We had plenty of footfall and there were no problems at all. It's over the last few months that customers just haven't been coming through the door. I think it is small businesses generally who are suffering.
"It's like a ghost town during school holidays, and it's such a shame because people of all ages who come in always comment on how much they love the shop."
Though Weir's physical shopping presence will shortly disappear, she hopes to continue a service she has been providing to the local community: visiting nursing homes, including Jesmond's Wandsworth House Care Home, with her sweet basket, selling bon-bons to elderly residents unable to make the trip to her shop. As in previous years, she will also be selling sweets at Jesmond Cricket Club's Bonfire Night event in November.
Weir is, however, planning to continue her business from the comfort of her computer, via Facebook. "I live in Gosforth so I can deliver locally," she explains. "I'll still be selling the same products."

Certainly, Clayton Road's shops have seen an upheaval of late. Willi's, long a mainstay of the street, has undergone ownership changes in the past 18 months. Welcome Homes, an estate agent, has moved its premises from Clayton Road to Osborne Road. Despite this, Marie McAndrew of Clayton Road's Jesmond Beauty Clinic, insisted: "We've had no problems really, simply because we are appointments based. People come here for a reason, and we've been established for 20 years." Designer Boutique also reported no change in sales.
While some shops close, though, others open in their place. Groom & Co, a shop-based service carrying out household tasks such as washing and clothes mending for busy Jesmond residents, has opened in the past month, filling the lot left long-vacant by the Newcastle Cat Clinic. Another shop, Blush, selling clothes, has also taken the place of a different haberdasher, Aura.
And in the time since Karin's Kandy Store opened, another Clayton Road unit – located between id Hair Design and Secret Garden flowers – has been filled from vacancy. Just off the shopping street, in Brandling Park, The Brandling pub has recently reopened after a fire.
National sales data compiled by the Office of National Statistics (ONS) shows that food stores, like Karin's Kandy Store, have seen a 0.6% drop in sales volume from August 2012-August 2013. Conversely, clothing and footwear stores – which make up the majority of Clayton Road's shops – have seen a 1% increase in sales volumes year-on-year.
With additional reporting by Chris Stokel-Walker