EXCLUSIVE: Jam Jar lease up for sale as owners plan London move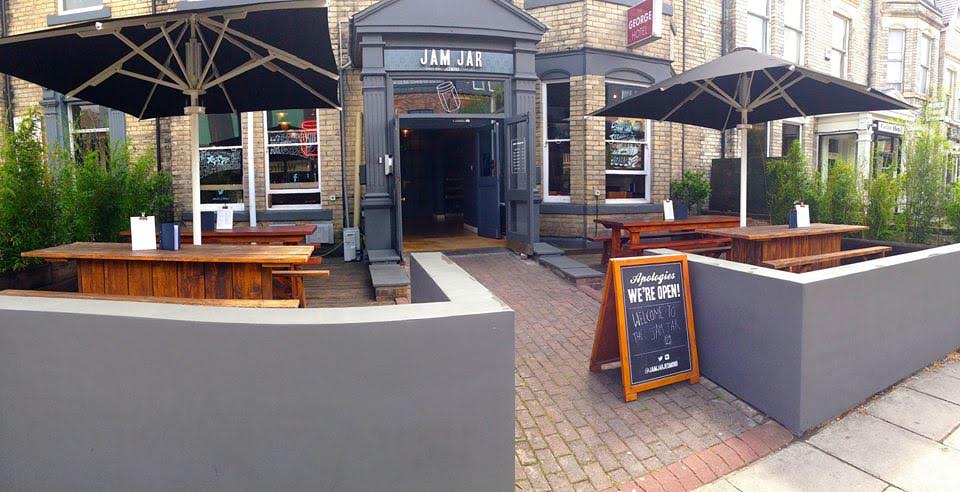 The lease on the popular Jesmond bar and restaurant Jam Jar is up for sale as its current owners plan a move to London.
Josh Rose, one of the owners of Jam Jar, situated on Osborne Road told JesmondLocal about his new business plans, with his co-owners.
They want to create a festival similar to 'The Boiler Shop Steamer' in Newcastle in the capital, combining food, drink, music and art. Rose said one of the main reasons for moving the business to London is because he lives there, and "we have a lot of contacts in London and a festival license in Brockwell Park."
Though the present owners plan to move to London, they hope to sell the lease on the property to a new owner who will continue to run the bar and restaurant in the same vein as presently.
Jam Jar arrived on Osborne Road in autumn 2013, founded by Rose, Jonathan Edwards and Robert Clarkson – three Northumbria University graduates. At the time Rose told JesmondLocal that "we took a lot of inspiration from The Trough in Manchester, as well as Shoreditch in London" for the style of the restaurant.
Speaking now, as he attempts to find a new owner, Rose said that "it is a good business and the customers like it, so a lot of people that are looking to this property want to keep it as it is." He added: "Hopefully somebody will get interested".