Jam Jar under new management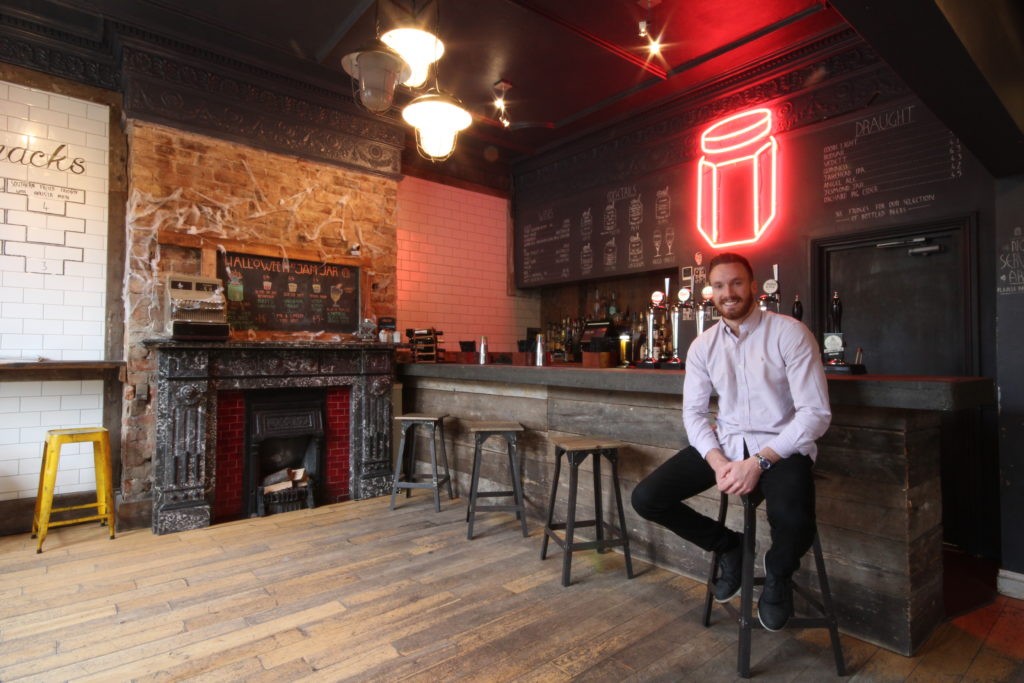 Osborne Road restaurant and bar Jam Jar is under new management.
Anthony Martin took ownership of the Osborne Road eatery in recent weeks, with the intention of bringing a new atmosphere to the established Jesmond restaurant.
In February JesmondLocal exclusively revealed that the lease on the premises was up for sale as the then-current owners planned a move to London.
Speaking to JesmondLocal, young entrepreneur Martin – who owns Northumberland Street's tattoo removal clinic LaserWays – spoke of the "fantastic start" to his new role as owner and the changes already underway to the restaurant.
Established in 2013 by three Northumbria University graduates, Jam Jar is said to have "a new lease of life" according to Martin, with a refurbishment of outdoor and bathroom facilities, and the welcoming of new manager, Liam.
Speaking of his inspiration to buy Jam Jar, Martin explained he had a childhood dream of owning a restaurant on Osborne Road and his involvement in other popular Newcastle establishments, including his four years spent as head chef of Newcastle Quayside's The Silk Room, owned by his brother David.
"Jam Jar is a fantastic brand in a flagship location, and I want Jam Jar to keep on bringing a different atmosphere and customer experience to Osborne Road," explained Martin.
"Especially with Christmas and Halloween, there are new menus available and we want the food and drink at Jam Jar to keep building this unique experience".
Regular customer Lydia Mennell welcomed the change. "When I saw that the restaurant was changing, I panicked that my favorite restaurant was about to close but I'm glad it's not going anywhere. Jam Jar's been there a few years now, and a breath of fresh air can only be a good thing".